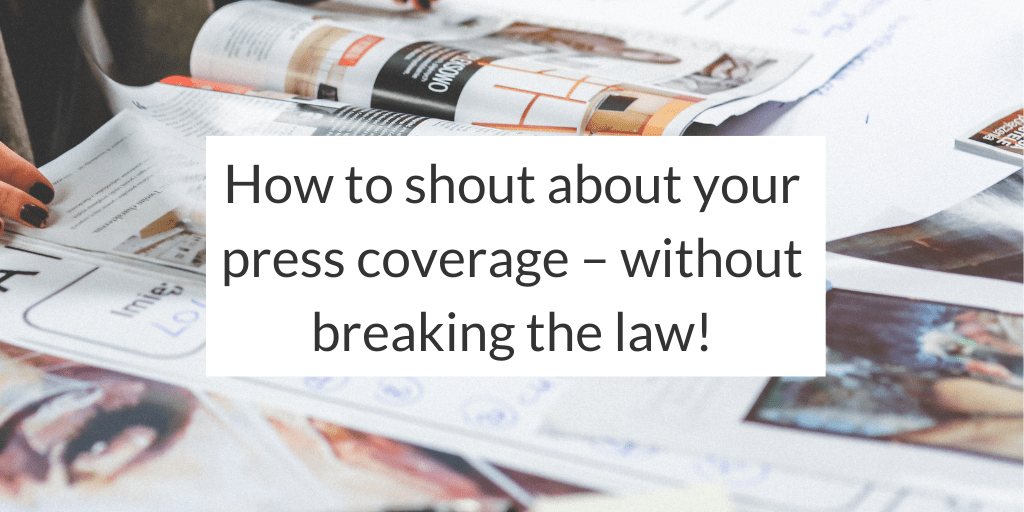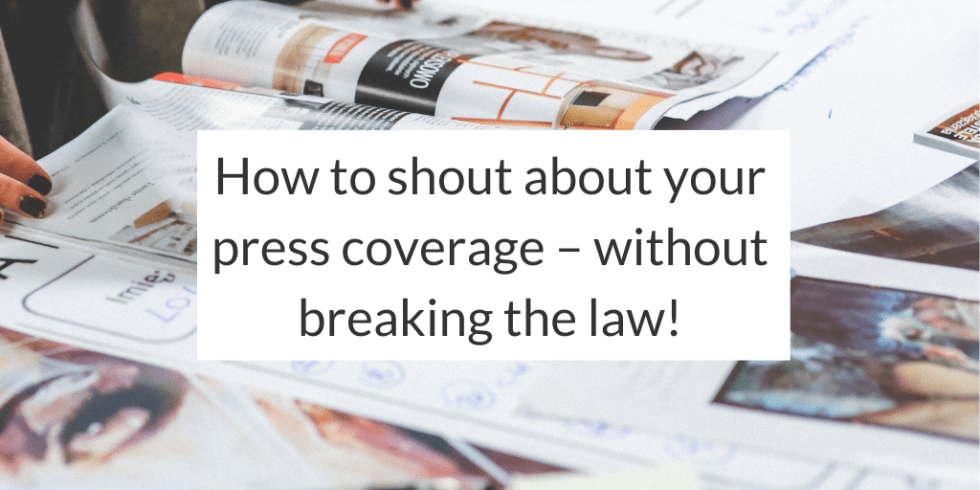 This post is also available in: German
Press coverage doesn't just generate sales and boost your Google ranking. Learn how to make the most of your press coverage by shouting it from the rooftops… but be careful to stay within the law when you do!
Good press coverage means well-respected people from lovely publications are saying you are wonderful and this 'brand association' (to use a fancy term), is something you need to shout from the rooftops. Tweet it, put it on Facebook, tell clients in your newsletters and feature it on your website… But STOP… Before you share any coverage you need to know the rules and regulations surrounding replicating press coverage.
Even if the article features your image, the article itself is the copyright of the publishers. This means you need to get permission from the publisher (in writing) to confirm that you are allowed to replicate the article on your website or anywhere else including on social media or a client newsletter. This involves contacting the legal team at a publishing house and explaining exactly what you want to feature and where. It's important here to realise that the journalist (unless they also own the magazine/blog) can't give you that permission. This process can be time consuming and they might not always say yes. Another way is to pay for a license from the 'NLA media access' organisation or CLA (Copyright Licensing Agency). They give you permission to reproduce content from certain publications. Each of these controls the licenses for different titles.
Getting a license isn't simple, it's calculated based on company size, volume of coverage, where the coverage is from and eye colour (ok, you get the drift). When we last checked charges for one agency can range anywhere from £160 to £10,000 per year.
No, it's not cheap. However, it's considered to be a fair way of compensating the publications and journalists when you are benefitting from their articles.
If you want to avoid a license as I know it's out of the budget of most of Press Loft's clients, then you can shout about your coverage without reproducing an article in a number of ways:
1. As Featured in – simply write out the magazines in which you are featured in a prime spot on your home page. NB. the magazine logo (or masthead as it's weirdly known as) is copyrighted and, again, you need to get permission to reproduce it from the person who can legally give you that permission. Some magazines will charge thousands to reproduce it and some are pretty open regarding this sort of usage. You can simply type the titles in different fonts if you don't have time to get permission though.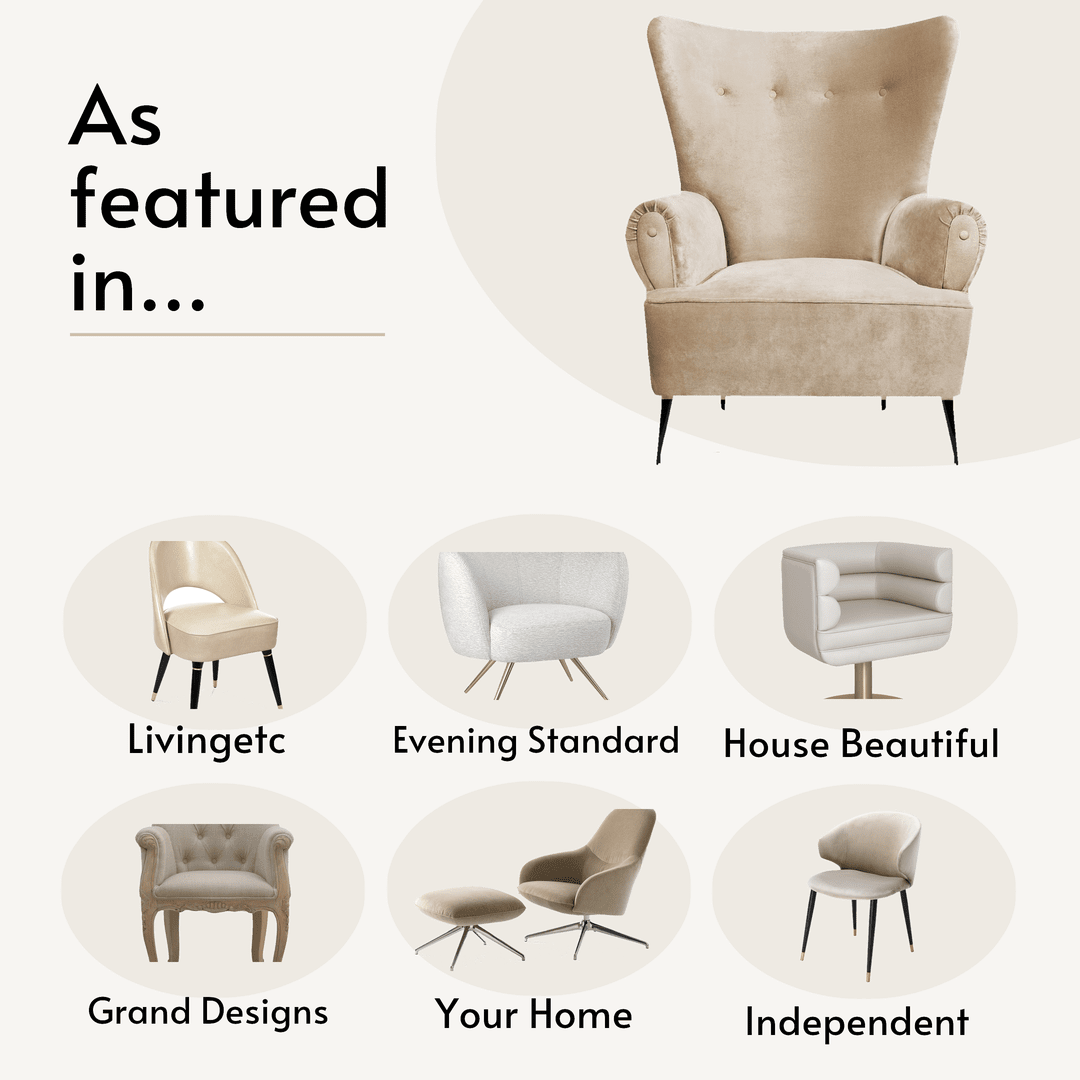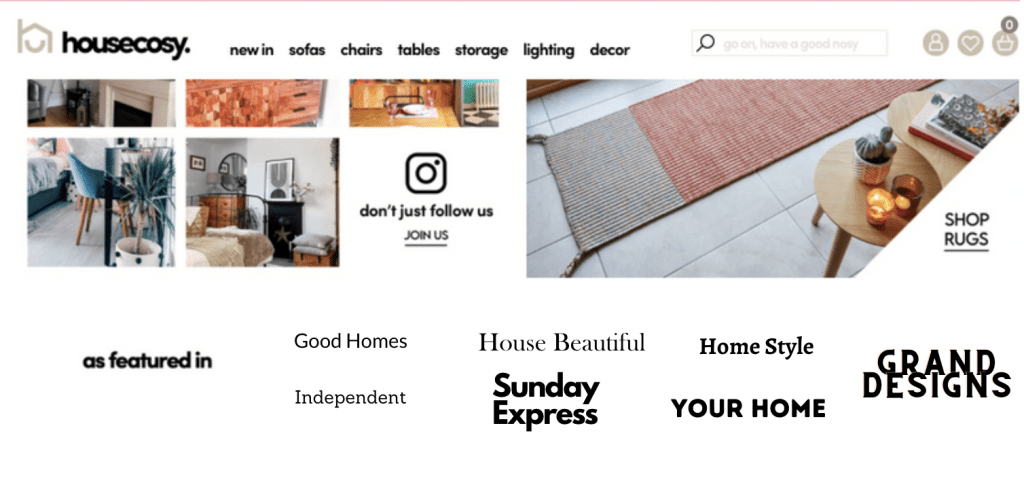 2. As featured in 'flash' on images which have all been featured in publications – this one, on La Redoute, is very visual, simple and requires no licensing at all!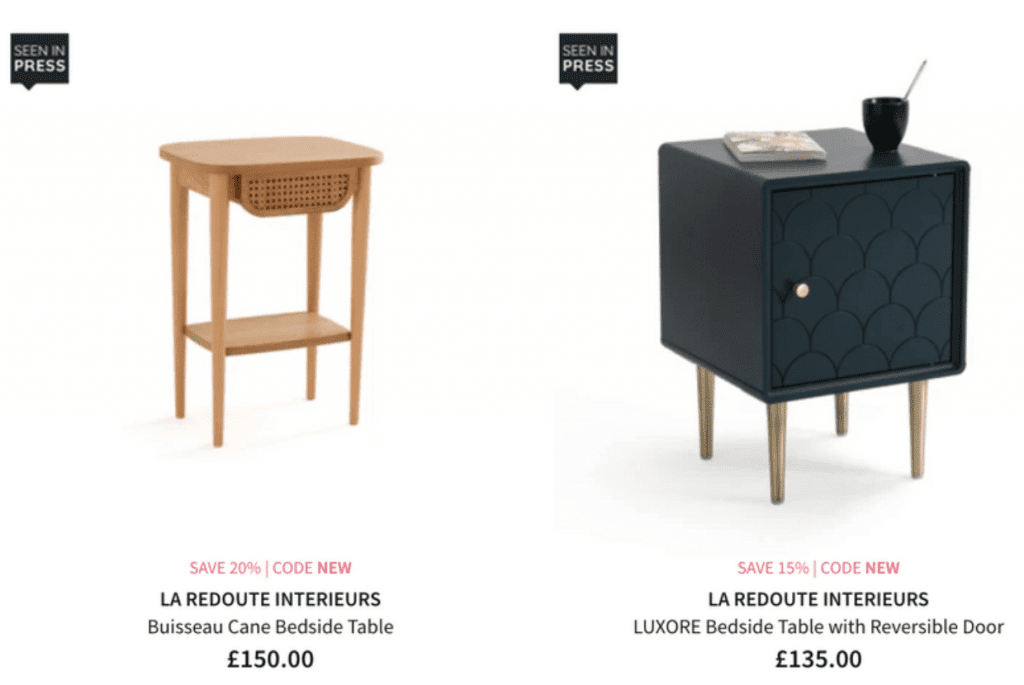 Another example from Made.com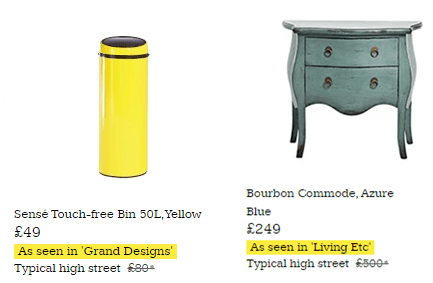 2. Quotes – another good way to shout about your press coverage is to use quotes from the magazines – here Joe & Sephs use this really nicely on their homepage. Using quotes that magazines have provided will show your audience that you are a trusted brand. Please note that some quotes are copyrighted too. You might want to check with the publication before publishing this on your website.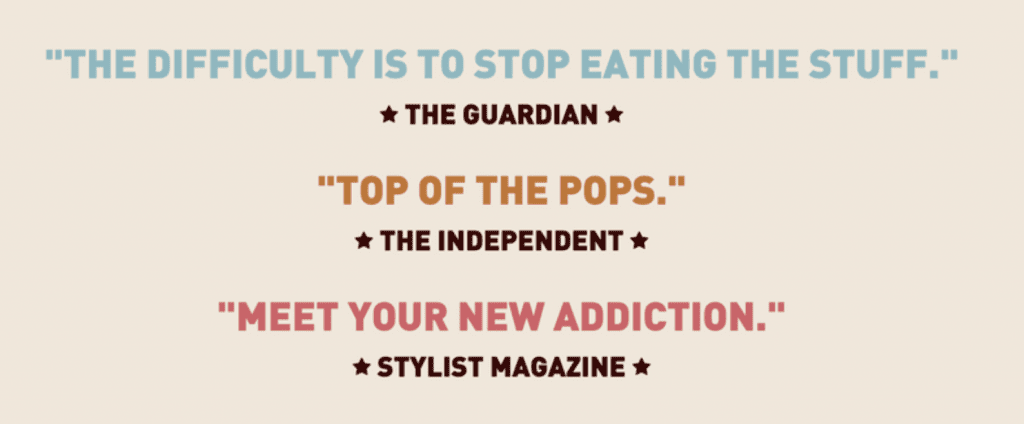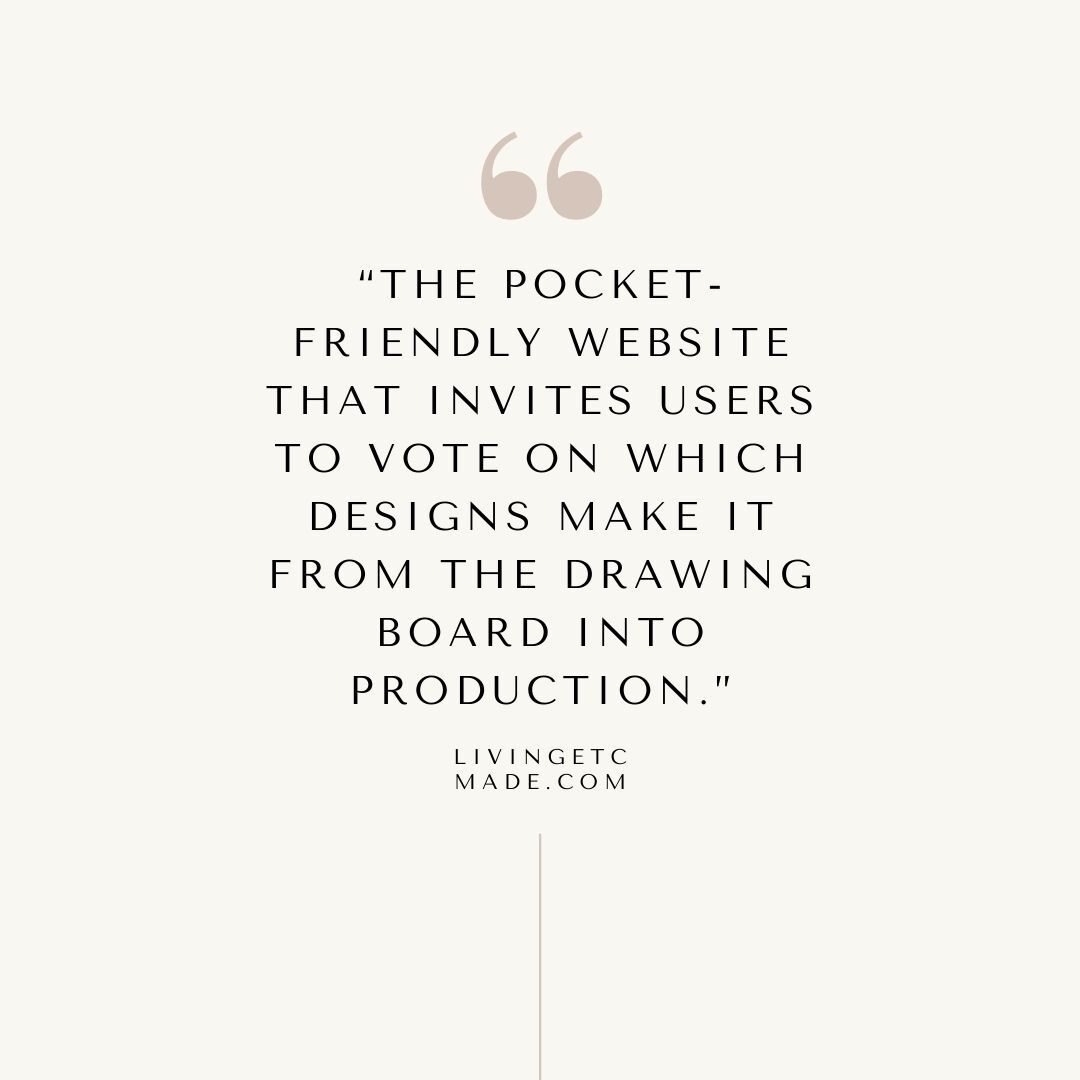 4. Share it on social media
One of the quickest ways to get your coverage out there is to post the news on social media saying thanks to the publication and/or journalist and remember to include a link to the product featured on your website. If it's a piece of online coverage then you can also add this link. If you're lucky the publication will tweet it to all of their followers too.
Twitter: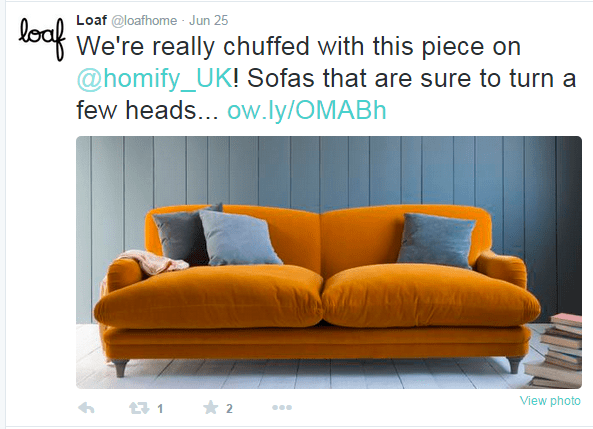 Instagram and Facebook:
You can find loads of templates both on Press Loft Studio and Stock image sites to populate with your product images and the publication name – this is a super easy way to start shouting about your coverage on social media, just like we do on Press Loft's Instagram page: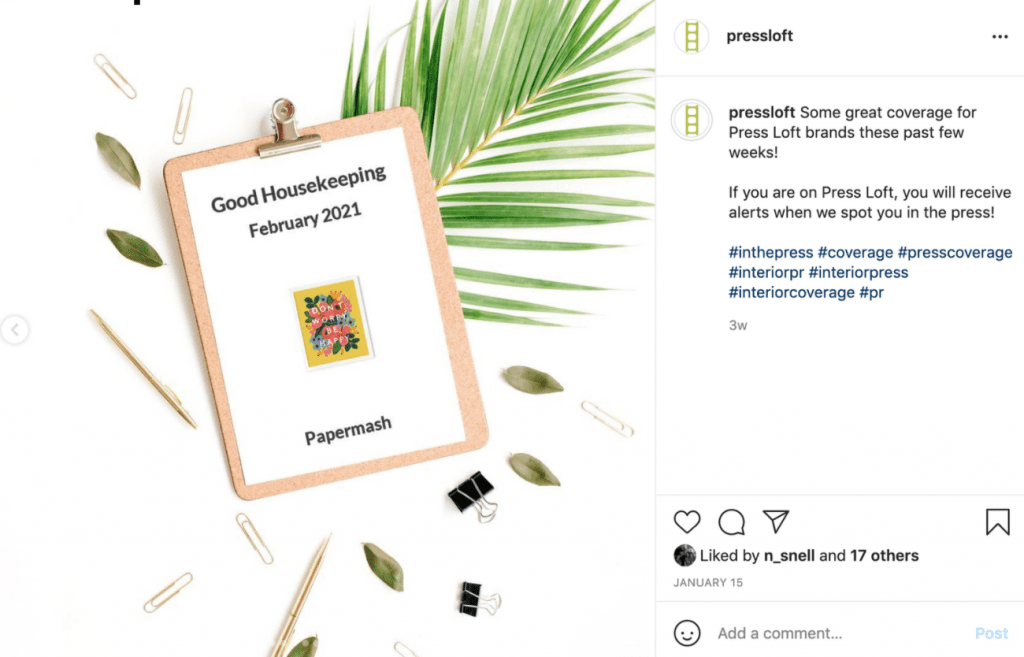 Pinterest: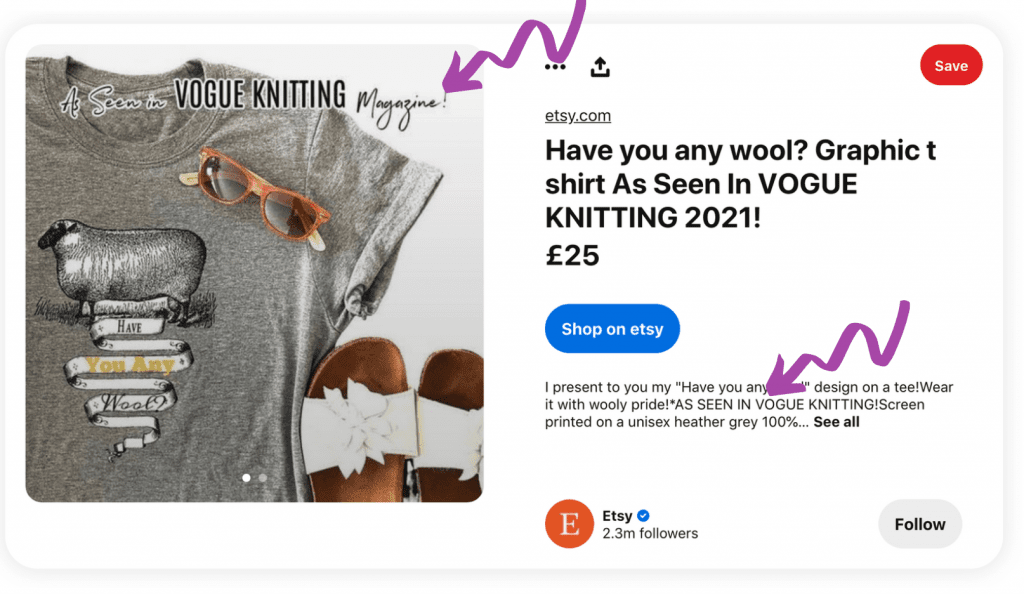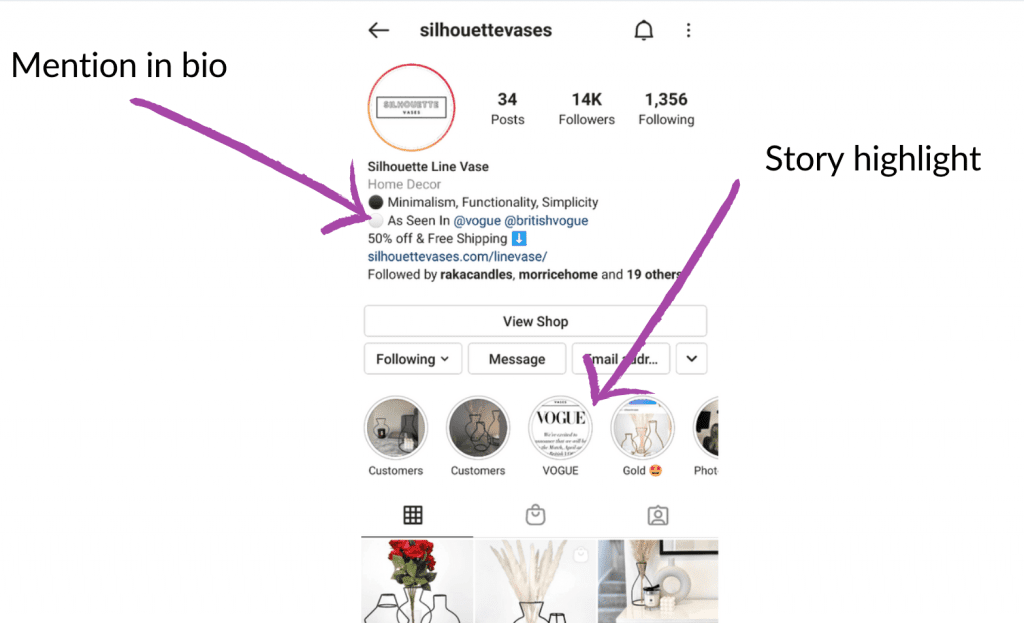 Just to finish, remember to comply with the law when sharing your coverage on your website, social channels, etc. Whether you get a license or not, the very best way you can support the magazines that are featuring your company is to buy, buy, buy them! You can even buy multiple copies and pop them in your shop for your customers to read. And while you're there, drop the journalist an email to say a big thanks too!
Read more about licensing here: http://www.nlamediaaccess.com/ and here: http://www.cla.co.uk/
Disclaimer: This article applies to UK copyright laws only and does not constitute legal advice- please consult a lawyer before sharing coverage.
---
What is Press Loft?
Press Loft www.pressloft.com is a PR platform specialising in the home, gift, and lifestyle sectors that helps thousands of brands to get their products into the press.
Their PR tools allow companies to easily secure press coverage and quality backlinks for SEO by connecting with their network of 20,000+ journalists, bloggers, and influencers.
Get free press coverage – take a 60-day free trial (only available to new customers only.