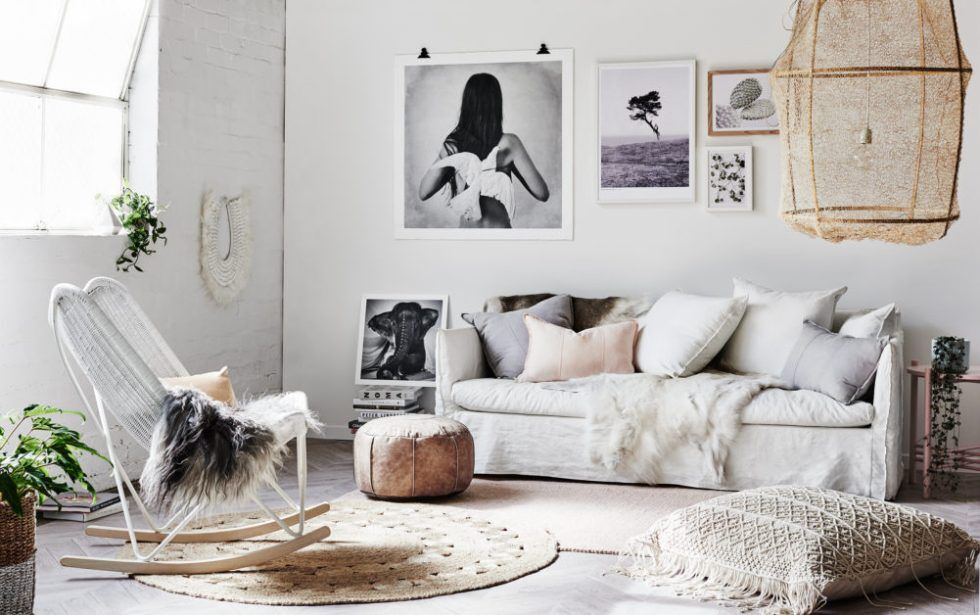 This post is also available in: German
We've been paying close attention to the 1000's of new product images being uploaded to Press Loft from the leading brands around the globe, and we're calling it. There's 5 brand new trends hitting the market that we predict will be swarming the pages of glossy mags and homes worldwide in 2017.
There's the return of some classics, and a new spin on some 2016 trends, but one thing they all seem to have in common is that a bit of sophistication and luxurious materials are most definitely welcome!
DARK ROMANCE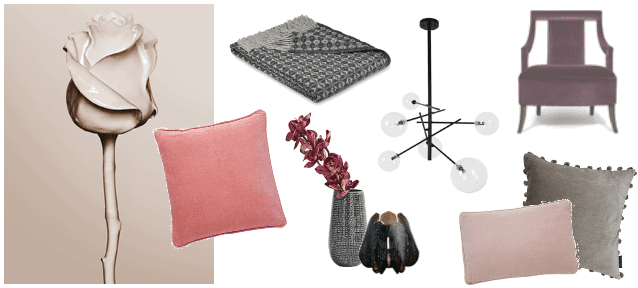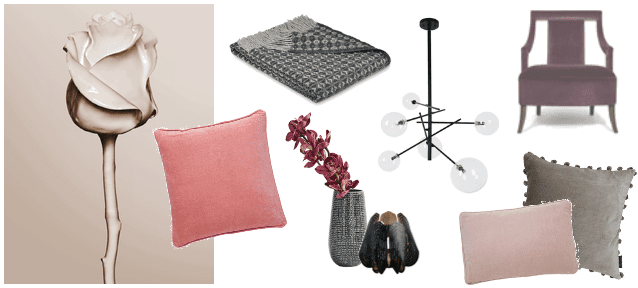 The feminine, floral interiors of recent years have taken a slightly dark and moody twist this year, with dusty colours, oversized floral prints and deep-toned, moody accent pieces being the trending combo.
Think blush pink, smokey pastels, charcoal grey, burgundy red, luxurious materials like velvet and leather, pops of elegance like glossy finishes and metallic bling, all mixed with a little bit of bad ass rock chic.
Click here to see more Dark Romance.
MODERN BOHEMIAN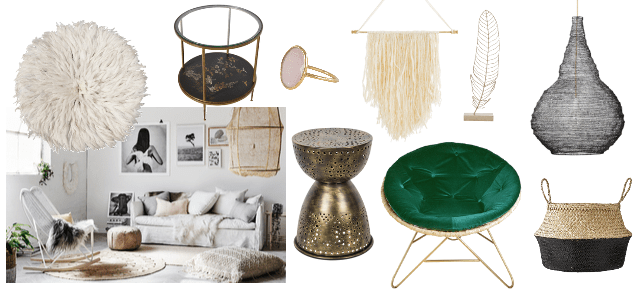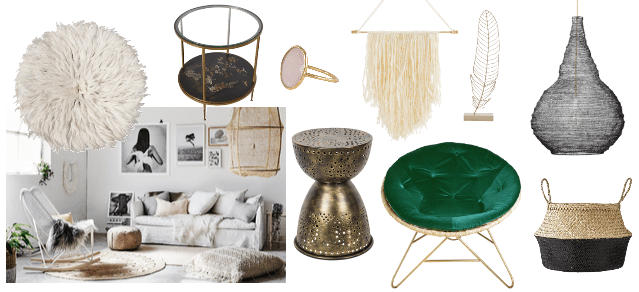 Bohemia stands for individuality. It's a relaxed, eclectic style of decorating that really can be personalised for every home to create a completely unique look.
Think woven fabrics, intricate floral patterns, eclectic trinkets, velvet, natural elements like wood, leather, feathers and stone, subtle nods to ethnic and oriental patterns etc all coming together for a beautifully calm yet creative look. Can you feel the tranquility?
This year we are seeing this look take a more modern turn by styling these relaxed pieces with more contemporary pops of metallic, clean-lined simple furniture, fresh whites and block colour.
Click here to see more Modern Bohemian
RUBY RED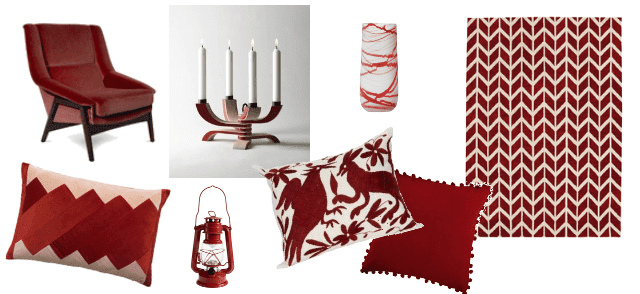 One of the primary colours, red is a basic and a classic… Being a striking shade in the fashion world the colour red is making big moves in the realms of interiors. Think statement pieces, bold prints and eye-catching design.
The perfect accompaniment to a little black dress and now the perfect way to breathe some new life into your space.
Click here to see more Ruby Red
COCKTAIL HOUR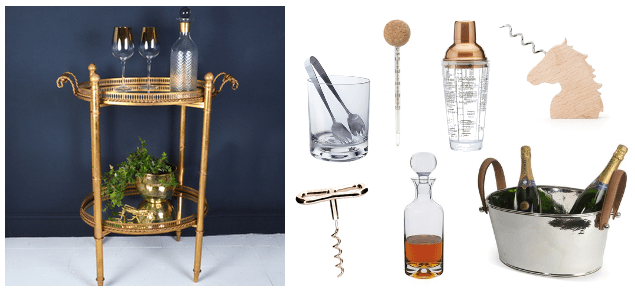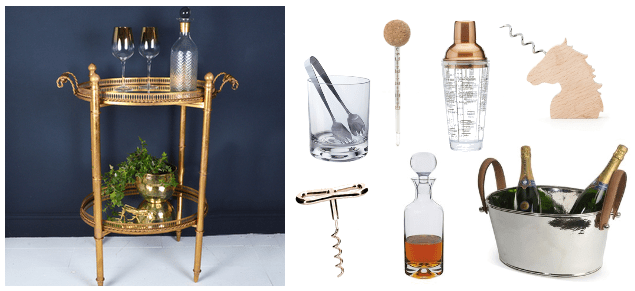 Thanks to the likes of shows like Mad Men and Suits, barware is a big trend and luxe feature to have in your humble abode at the moment. No longer are these bars tucked away but often out on full display in an open plan nature, so it's important to stock your bar with only the cutest glasses, gadgets and tools there is!
Cool cocktail glasses, chic bar carts and cute drink accessories are must haves to create an interesting and fun atmosphere and bring out your inner hostess with the most-est! It's 5 o'clock somewhere right?
Click here to see more Cocktail Hour
VELVET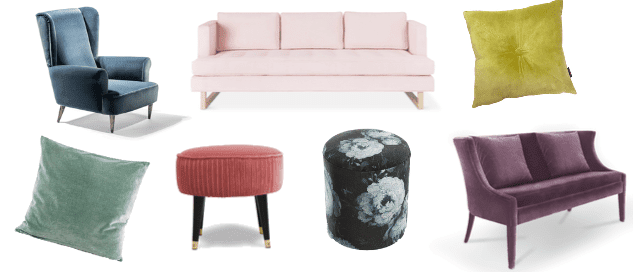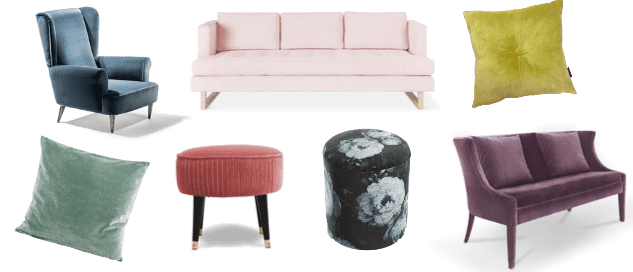 Cosy up your home this winter with velvet, the most popular fabric of the season. As chic and luxurious as it is soft and tactile, the spongy fabric is the perfect addition to any room dedicated to relaxation: think massive chesterfields in the living room and snug bedspreads in the bedroom.
Recent years have seen velvet hugely popular on the runway and the trend is now making waves in the interiors for 2017! It's all about the texture!
What is Press Loft?
Press Loft www.pressloft.com is a PR platform specialising in the home, gift, and lifestyle sectors that helps thousands of brands to get their products into the press.
Their PR tools allow companies to easily secure press coverage and quality backlinks for SEO by connecting with their network of 20,000+ journalists, bloggers, and influencers.
Get Free Press Coverage – take a 60-day free trial (only available to new customers only.