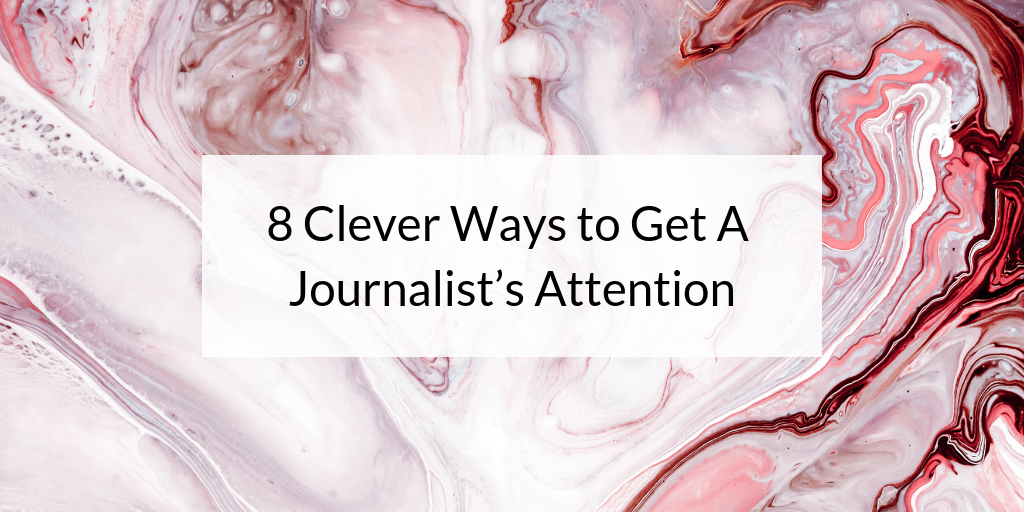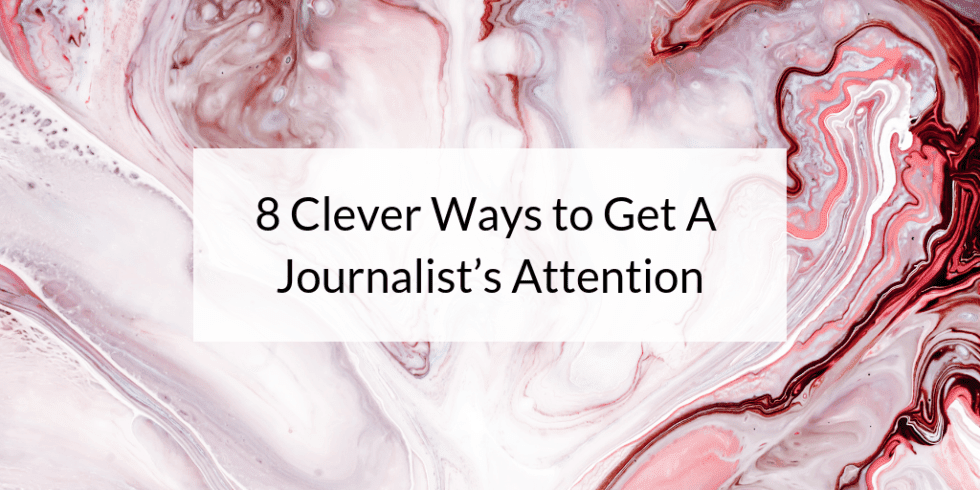 Journalists are busy people. With deadlines to meet. And with hundreds of pitches landing in their inbox every week. So what can you do to pique their interest and get them to write about your business and your products? Here are eight clever ways to get a journalist's attention:
Make it Interesting
A journalist isn't about to try and sell your product for you. Sad but true. They want an angle, something interesting for their readers, something topical or something remarkable. Steer clear of anything too self-promotional or salesy. And try to think from an audience's point of view. What will interest them about your company and your products? And what makes you stand out from your competitors?
Research the Journalist
Search Google News to find journalists who regularly write about your industry. Then do some research into specific people. What do they like to write about? Which publications do they write for? What have they written recently? Get a real sense of the journalist you're pitching to, write a tailored pitch and always address them by their name. That way they know you're not spamming 1,000+ journos all at once.
Keep it Snappy
A journalist won't want to read through a whole page of text. Keep your pitch snappy. Write an introductory paragraph, a few bullet points and include links to extra information where necessary. A journalist will always ask for more details if they need them.
Don't Be Too Specific
Journalists don't like to be told exactly what to write. They want to be able to put their own spin on a story. This means you shouldn't be too specific in your pitch. And if a journo comes back to you with their own ideas on how to tell your story, try to be flexible. Whilst you don't want to head completely off topic, an alternative approach could give your story the edge it needs.
Use Email
Journalists prefer to be contacted by email. They certainly don't like to be harangued on the phone. Email is non-intrusive and it also provides a handy record of conversations for future reference. Twitter is the next best option for making contact as many journos like to hang out there.
Include a Great Subject Line
A journalist will receive dozens of pitches every day. And they won't have time to read them all. They may just skim through the email subject lines in order to determine which are of interest. Write subject lines that would make a great article title. And always keep in mind that journalists want to write articles that generate page views. So think of a title that will get people to click if they came across a piece on social media.
Leave Enough Time
If your story is time-sensitive, be sure to give the journalist enough time to research and write it. Generally a journo knows what they are going to write a day in advance. So unless something hugely exciting comes along, they're unlikely to change their schedule.
Be Responsive
When you've just sent a pitch to a journalist, be on hand to answer any additional questions they may have. Whatever you do, don't sit in meetings all day with your phone on silent. They'll be working to strict deadlines and you need to be as responsive as possible if your story isn't to fall by the wayside.
Getting a journalist's attention is easier said than done. But with a little research, a stellar pitch and the right approach you can boost your chances of getting a response.
—————–
Got question? Get in touch with our friendly team!