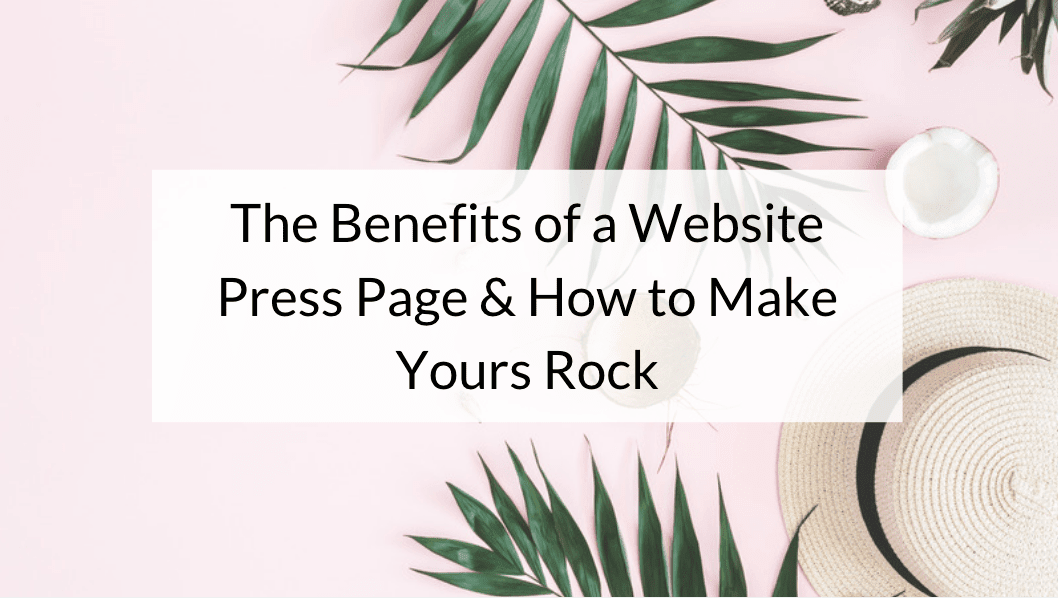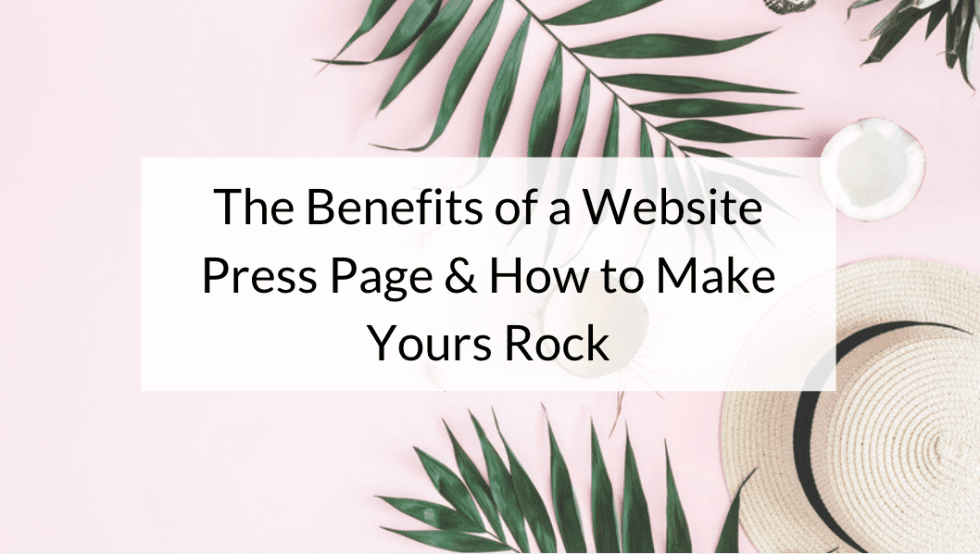 Does your website have its own press area? A press page is a webpage designed for writers and editors. It's a place to collect your press releases and your latest appearances in the news. And so much more besides.
If you don't have one, you should really think about adding a press page into your PR plan. And we're here to tell you how.
But first, what can a website press page do for you?
Benefits of a Website Press Page
Journalists Can Find You
Cold calling journalists about your latest press release doesn't always go down well. When you're the gazillionth person to call them that day, you know your pitch is going to fall on deaf ears.
There's definitely a place for cold calling. But as well as you finding them, let journalists find you. A press page containing all of your most up-to-date, shiny, positive brand stories is a great resource.
Journalists might be looking for a quote from an industry expert. Or an overview of your industry. Or the latest info on your company. When you've got all of that in one place, they can pick and choose the stuff they need.

It's Open 24/7
Journalists don't tend to clock off at 5pm. They work evenings. They work weekends. They might even be working half way round the world in a different time zone.
If your press info is only available when the press team are in the office and able to pick up the phone, you're missing out on opportunities. A website press page is open to journalists all day, every day.
It Shows That You're Press Ready
In the world of PR, things tend to snowball. Get one good bit of coverage and others will follow. Your press page is a great place to demonstrate your credibility to journalists.
Past media mentions and appearances. Industry expert credentials. Show journalists that you're open to the press. And experienced at providing the kind of info they're looking for.
It Makes for Better Content
Some companies just dump all of their press content into their existing blog. But this isn't best practice.
Most customers don't really care if you got an amazing mention in the press. Or that your CEO spoke at some industry event. Reserve your blog for customer focussed content. And stick all of your media stuff onto your press page. By separating your content out, you can keep it relevant to readers.
And having two places to upload fresh, relevant content is good for SEO too.
So we've covered why you should have a website press page. Now for the how. What should a website press page include? And how can you make yours really rock?


8 Rules for Your Website Press Page
1. Make it Easy to Find
Don't have your press page buried as a link in your about page. Journalists won't spend an age trying to track it down.
Include a Press tab on your menu bar. And maybe also include a box of the most recent press releases on your home page to catch the eye.
2. Make it Easy to Navigate
So you've got journalists to your press page. Now make it easy for them to find their way around.
Create great titles and snippets for your content so journalists know where to click. Separate your press content into categories. And make the most important info – like stats or that cool infographic – really stand out.
3. Make Press Releases a Priority
Press releases contain brand new company information. They talk about new products, a new venture, an upcoming event. These should feature most prominently on your press page.
Include an In the News section too. This will show standing within your industry and help journalists to see what company stories have already been covered. But these pieces aren't as useful to a journo as new news.
4. Make it Copy and Paste-able
It should be easy for journalists to copy and paste your press page information. That way they can easily lift a few company facts and stats or a quote from your CEO. Don't upload PDFs that make the process more difficult.
5. Offer Images, Videos and Other Downloadable Goodies
A journalist will want great visuals to go with their killer copy. Make images, videos, logos and infographics easily downloadable.
Images of your products in action, of key staff members or of your latest event could all be useful. Just be sure to provide high-resolution images that can be used in both print and online publications.
6. Present Bios of your Industry Experts
Is there an industry expert within your midst? If you think the press might like to talk to specific members of your company, add a few bios to your press page.
Keep it short and sweet. Impressive qualifications, other appearances in the media and areas of expertise will suffice. A video of a past media appearance, demonstrating sterling composure and delivery, wouldn't go amiss either.
7. Give Direct Press Contact Details
Journalists have deadlines. They need press teams who are responsive. And they might give your company a miss if you don't have clear press contact info available.
That means a direct email and a direct telephone number. No info@company.com emails. No switchboards. And no website contact forms either.
8. Keep It Up-to-Date
Journalists want new, up-to-date content. Not a stale old press release from four months ago. Once you've got your press page up and running, keep it fresh. Upload good quality content regularly.
---
That way journalists will know that you take your media relations seriously. And that you have something relevant to say.
A good website press page will highlight stories of interest to journalists. And it will give them all the resources they need to create them. It should make life as easy as possible for the journalists who land there. And it should end up making life and PR easier for you too.