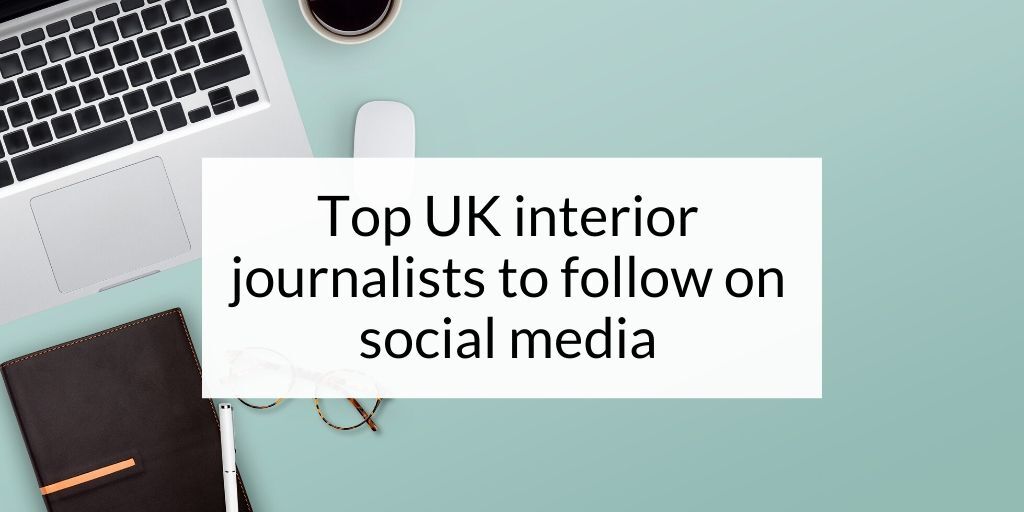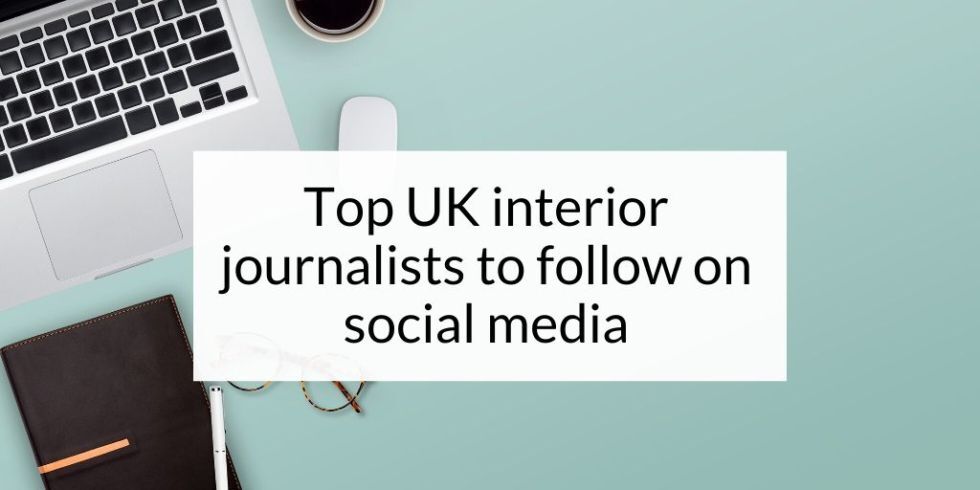 This post is also available in: German
Building a good relationship with journalists is the key to gaining that all important media coverage for your business. So, instead of searching high and low over interior magazines and newspapers, we have made it easy for you by gathering a list of the top homes & interiors journalists who write for mainstream print outlets, including Good Homes, The Evening Standard, Livingetc, ELLE Decoration and many more. Give them a follow on social media and get networking!
Country Living magazine

Alaina Binks: @abinksstylist on Instagram
Charlotte Boyd: @BoydCharlotte on Twitter

Country Life
Giles Kime: @GilesKime on Twitter
ELLE Decoration
Claudia Baillie: @claudiabaillie on Twitter
Kate Worthington: @kateworthingto1 on Twitter
Kiera Buckley-Jones: @KieraStylist on Twitter
Gabby Deeming: @gaboushk on Instagram
House Beautiful
Olivia Heath: @Liv_Heath on Twitter
Amy Neason: @_amyneason on Twitter
Livingetc
@lindaclayton on Twitter
Homes & Garden
Barbara Chandler: @sunnyholt on Twitter

Victoria Harrison: @_VickyHarrison on Twitter
Jo Bailey: @jobaileygram on Instagram
Country Homes & Interiors
Sara Bird: @sarajbird on Twitter
Thea Babington-Stitt: @TheaBryanna on Twitter
Tamara Kelly: @Tamlovestoshop on Twitter
Homestyle
Sally Smith: @SmithHomeStyle on Twitter
EKBB
Dominique Corlett: @domcorlett on Instagram
Rebecca Messina: @RebeccaGillie on Twitter

KBB
Laurie Davidson: @lifeofaninteriorstylist on Instagram
Evening Standard
Barbara Chandler: @sunnyholt on Twitter
Metro
Ollie Stallwood: @olliestallwoodon Twitter

Lara Sargent: @LaraSargent1 on Twitter
Your Home
Sophie Demetriades: @sophiedeme7 on Instagram
Period Living

Melanie Griffiths: @MelaniesHome on Twitter
Good Housekeeping
Carolyn Bailey: @carolynbailey_ on Twitter
The English Home
Sam Scott-Jeffries: @InteriorsJunkie on Twitter
The Sunday Times
Katrina Burroughs: @Kat_Burroughs on Twitter
Telegraph
Emily Brooks: @emilylbrooks on Twitter
Indybest
Ali Howard: @indoorstories on Instagram
Sunday Express
Victoria Gray: @vsjgray on Twitter
Fabulous
Jenny Wood: @WoodyJen on Twitter
---
If you want to access journalists emails to contact them for coverage, sign up for your free trial on Press Loft today.
What is Press Loft?
Press Loft www.pressloft.com is a PR platform specialising in the home, gift and lifestyle sectors that helps thousands of brands to get their products into the press.
Their PR tools allow companies to easily secure press coverage and quality backlinks for SEO by connecting with their network of 20,000+ journalists, bloggers, and influencers.
Get Free Press Coverage – take a 60-day free trial (only available to new customers only.