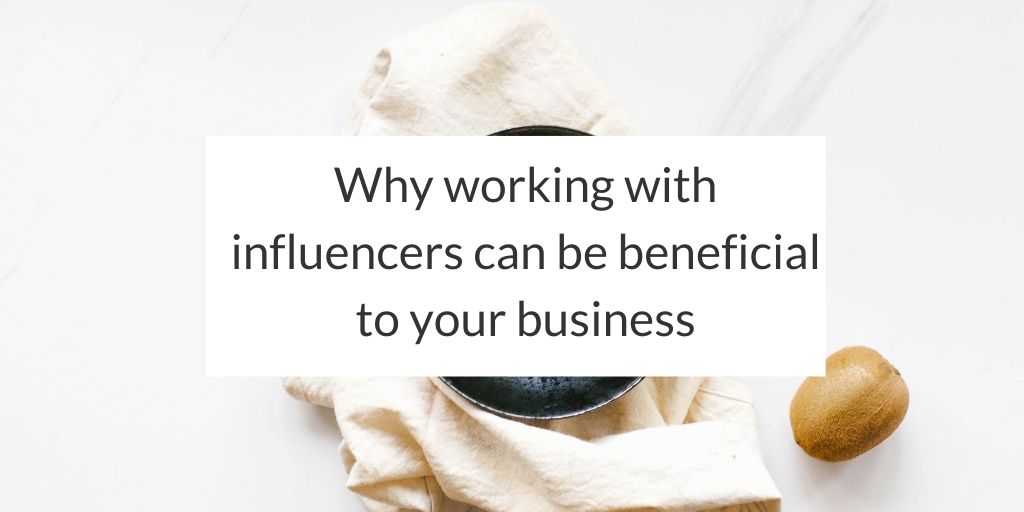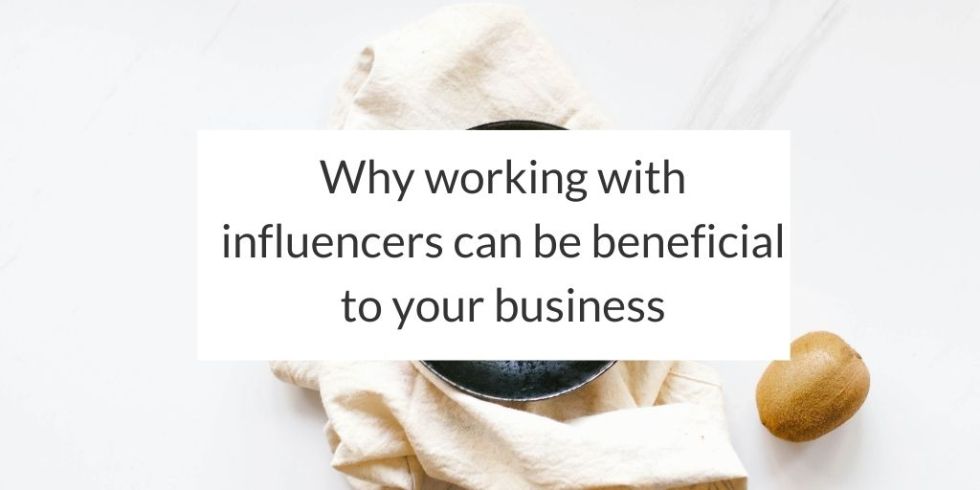 This post is also available in: German
Influencers have taken over the social media world with their collaborations and sponsored posts and are also creating their own blogs to showcase their work. Many people wonder how working with influencers may be beneficial to your business. We have pointed out a few ways in which influencers can help to grow your business.

Brand awareness and trust
Building your brand awareness and customer trust is such an important aspect when growing your business. Influencers can help greatly with this. Most influencers (you need to pick the right ones!) don't tend to work for companies unless they are genuinely interested and believe in your products. Make sure you reach out to an influencer that has worked with similar brands so that they will be interested from the start. Their audience can notice their passion and excitement towards the product.

Reach target audience
Along with building brand awareness and trust, another beneficial aspect that influencers can offer is the ability to reach your target audience. Check their following/ comments and likes carefully before collabing. If an influencer has your target audience then this is a no brainer, you should try to work together. Again, having the right audience is not everything, make sure that influencers have fit with your ethos and branding! It is an easy and effective way to reach your target audience and hit a brand new audience with endorsement from an influencer.

Grows your social following
If you are a new brand or struggle to grow your social following, influencers can help you get new followers. From competitions to just general sponsored posts, influencers tend to attract and engage with a great number of followers. We recommend working with influencers with a following of at least five thousand for optimum results, although you might be happy working with micro-influencers that have a strong and loyal following. It is important to also check their followers to make sure they are organic and real and not produced by bots.

Increase site traffic
Along with increasing your social media followers, influencers can increase your site traffic, which ultimately leads to the all important aspect of… sales and brand awareness!
SALES
When influencers encourage their followers to visit your website or social platform, this can result in new customers and an increase in sales.

Reminder: When working with influencers, always make sure you are flexible and understand that some will offer sponsored posts in exchange for a non returnable samples and some will also charge for their services.

Working with influencers has many advantages, along with an influencer friendly attitude towards working with you, they can help to provide you with many benefits that you may not be able to achieve through other strategies.
Interested in working with influencers? Sign up to Press Loft for a 60-day free trial.
What is Press Loft?

Press Loft; www.pressloft.com is a PR platform specialising in the home, gift and lifestyle sectors that helps thousands of brands to get their products into the press.

Their PR tools allow companies to easily secure press coverage and quality backlinks for SEO by connecting with their network of 20,000+ journalists, bloggers, and influencers.Get Free Press Coverage – take a 60-day free trial (available to new customers only.)