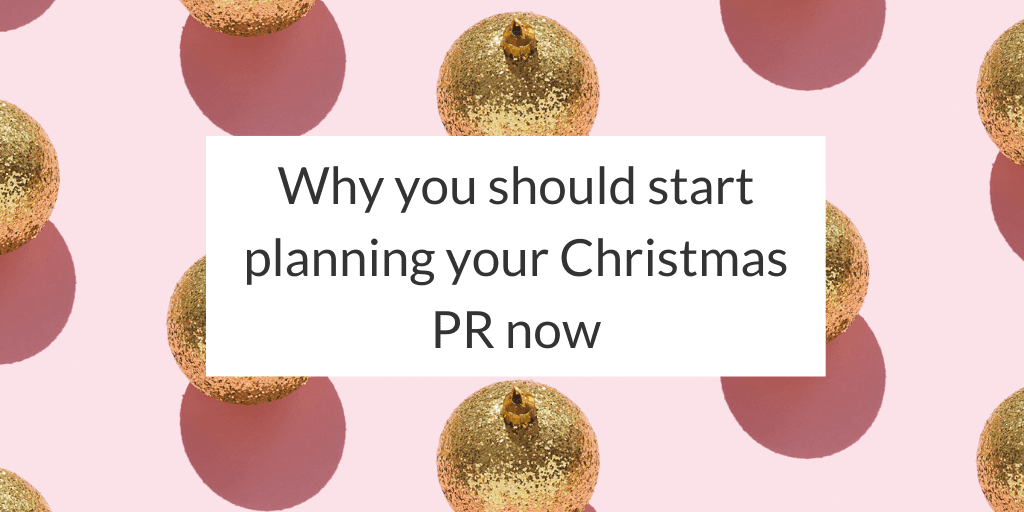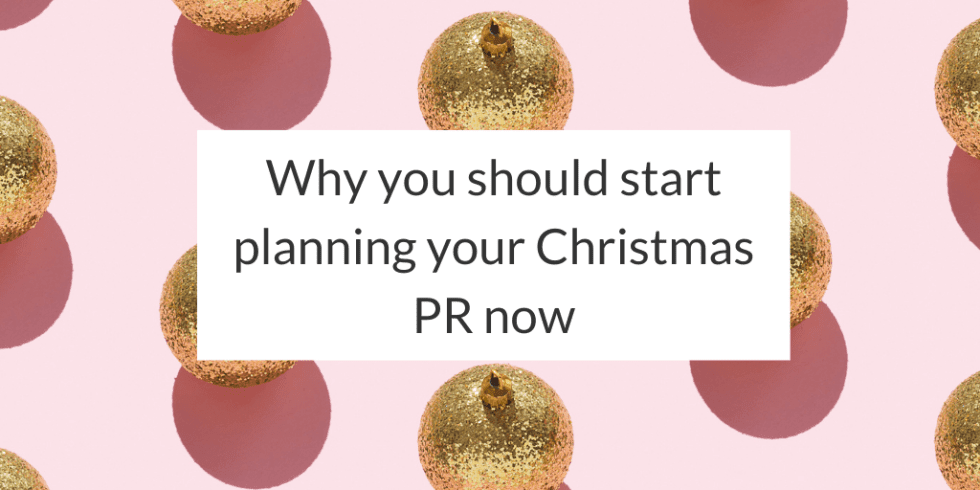 This post is also available in: German
Let's talk about Christmas. Yes – we're well aware that it is currently sunny and we are just approaching Summer! But when it comes to PR, it's never too early to start planning for the festive season. Long before you get the decorations down from the loft and start your own present wish list, you need to organise your brand's Christmas marketing strategy.
Why should I plan Christmas PR so early?
Stand-out PR strategy can't be created in a rush. You need time to pull together all elements of your Christmas marketing plan and make sure everything is as well-executed as it should be.
What's more, long-lead publications, most of them print, work three to four months in advance. So you need to submit any content to them well before their latest edition goes to print. Some publications have even longer lead times for their bumper Christmas editions.
So, early planning for Christmas PR is important. But how to go about it?

Plan for big christmas PR dates
In the run-up to Christmas, there are tons of great PR opportunities. Plan to take advantage of them. Organise promotions for Black Friday, Cyber Monday and the 12 days of Christmas. Count down your own brand advent calendar – maybe running a competition alongside it.
Get your images ready
Having your high-res images prepared and ready for pitching is important. Make sure you plan your photoshoots in advance so that you can start pitching your Christmas images to journalists 3-5 months in advance! You can also use Press Loft's Studio to cut out any images you need for including in gift guides.
Get gift guide savvy
Christmas is the pinnacle of the year when it comes to gift guides. Research publications, including their Christmas editions from previous years, to find the best places for your products. Work out how gifts are categorised and presented. Then work to create pitches that show off your products to their best advantage. And make life easy for gift guide editors too. The more easily your products fit within their usual format, the more likely they are to include you. You can also create your own gift guides on Studio, you will find lots of inspiring templates you can use to do this.

Start creating content
Now is the time to start planning and creating your Christmas content. Think blog articles, social media posts, PR pitches, product images for gift guide pitches, live video ideas. Get your house in order early. That way you'll be much better placed to cope with the inevitable rush in the run-up to Christmas.
Stand out from the crowd
Whilst Christmas is the perfect time to market your products, all of your competitors are at it too. This makes it harder than usual to stand out from the crowd. When you pitch a story to a journalist or plan your social media content, try to find an original angle.
Send your own Christmas gifts
Christmas is the perfect time to treat old customers to a little gift. Remind them of your company and encourage their loyalty for another year to come. Sending product samples to journalists in the run-up to Christmas is also a good idea. It will help to raise your brand and product awareness with the press.
The build-up to Christmas starts earlier every year. As a business owner, you can't let the festive season take you by surprise. Start planning your Christmas PR now and you'll reap the rewards throughout December.

—————
What is Press Loft?

Press Loft www.pressloft.com is a PR platform specialising in the home, gift and lifestyle sectors that helps thousands of brands to get their products into the press.

Their PR tools allow companies to easily secure press coverage and quality backlinks for SEO by connecting with their network of 20,000+ journalists, bloggers and influencers.

Get Free Press Coverage – take a 60-day free trial (only available to new customers only.)