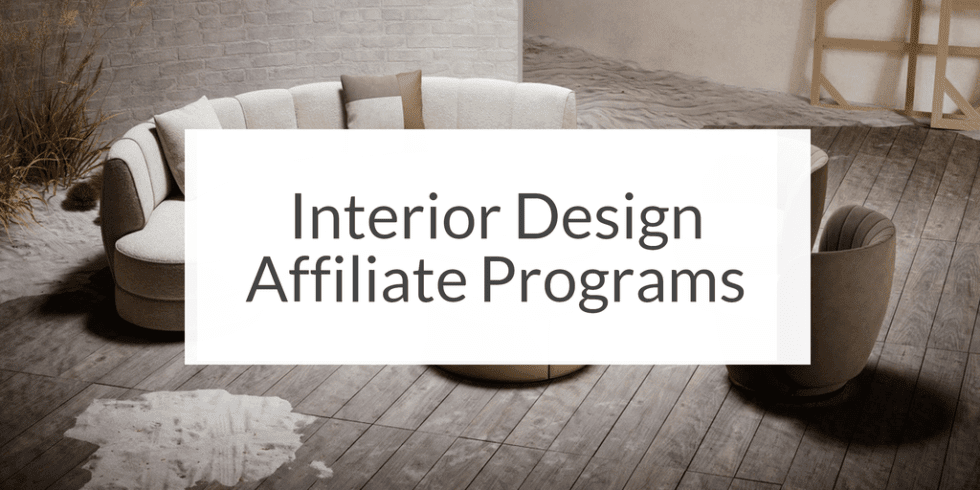 This post is also available in: German
If you are a publisher or influencer who loves interior design, always follows the latest trends, and regularly shares content about it, you may want to consider becoming an affiliate for one of the many interior design affiliate programs out there.
These programs offer lucrative commissions, and they are a great way to promote products that you believe in.
No matter if you are just starting your influencer journey or if you are a part of the team of an established publication, a little extra income will help you keep doing more of what you love!
In this blog post, we will discuss 10 of the best interior design affiliate programs available today!
You can also read our related guides covering the top furniture affiliate programs and the best home decor affiliate programs on our blog.
What programs fall under interior design?
Interior design is the practice of space planning, designing interior spaces, and selecting finishes for a residential or commercial building.
It also includes furniture, fixtures, millwork, flooring, lighting, colors, and wallcoverings.
In short: everything that makes up the look and feel of a space!
Reasons to get started with an interior design affiliate program
There are many reasons why you should consider joining an interior design affiliate program.
As we mentioned before, these programs offer great commissions.
But that's not all! They also give you the opportunity to:
Collaborate with some of the biggest brands in the industry
Get your name and work out there
Help people by promoting products that you love and use yourself
How to start promoting?
Choosing an affiliate program is the first step (see below for a list of our favorite programs).
In order to become an affiliate, you need to create an account and apply. Your affiliate link will be assigned once you are approved, so you can promote products on your website or blog.
Make sure to write blog posts and create social media content that is aligned with the products you are promoting.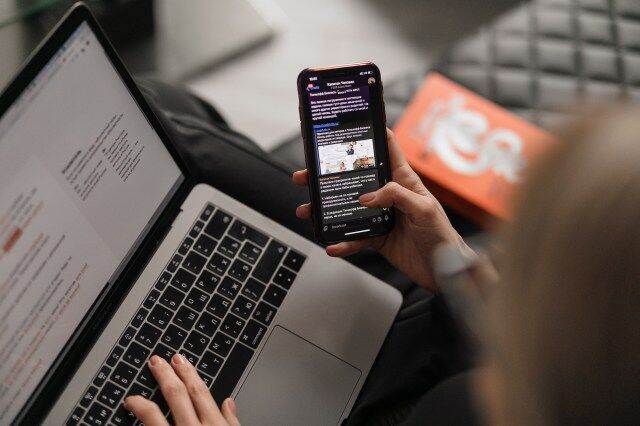 Insert your affiliate links into your content and always be sure to disclose that you are an affiliate when promoting products.
Your followers will appreciate your honesty, and it will help you build trust with them.
Once you have started promoting, keep an eye on your analytics so you can see which products are selling the most.
This will help you focus your efforts and continue to grow your affiliate income.
Now let's take a look at some of the best interior design affiliate programs available today.
The 10 best interior design affiliate programs
2- Houzz
Houzz is a well-known website and app for home renovation and design.
It offers millions of products from over 14,000 brands, making it the perfect place to find everything you need for your next project.
Joining the Houzz affiliate program is easy and free.
Commission rate: 5%
Network: ShareASale
3 – Redbubble
Redbubble is a great place to find unique home decor items, including art prints, wall tapestries, rugs, duvet covers, and more.
It also has a huge selection of products for other rooms in your home, like the kitchen and bathroom.
Commission rate: up to 10%
Network: Impact
4 – Joybird
Joybird is an online furniture store that offers stylish, mid-century to modern pieces.
All of their products are made to order, so you can be sure you're getting a high-quality item that will last for years.
Commission rate: up to 15%
Network: FlexOffers
5 – YOOX
YOOX is a leading fashion retailer that also offers unique and quirky home decor items.
You'll find a mix of high-end and more affordable pieces on their website, making it a great place to shop for everyone on your list.
Commission rate: up to 11%
Network: Rakuten
6 – Ethan Allen
Ethan Allen is a high-end furniture store that has been in business for over 80 years.
They offer a wide range of styles and unique complimentary design service to ensure that your new item matches your existing interiors.
Commission rate: up to 10%
Network: direct
7 – Autodesk
Autodesk is a software company that offers many products for interior designers, including AutoCAD and Sketchbook.
Their software is used by professionals all over the world, so you can be sure you're promoting a high-quality product.
Commission rate: 7%
Network: CJ Affiliate
8 – Amara
Amara is an online luxury home store that offers a range of high-end furniture, home decor, and more.
You'll find items from big-name brands like Fendi and Roberto Cavalli, as well as up-and-coming designers. Many brands are working with Amara on an exclusive basis.
Commission rate: 6%
Network: Rakuten
9 – Great Deal Furniture
Great Deal Furniture is an online retailer that offers a wide range of furniture and home decor items.
They have a huge selection of items, so you're sure to find something for everyone on your list.
Commission rate: up to 13%
Network: Viglink, FlexOffers
10 – Sierra Living Concepts
Sierra Living Concepts is an online retailer that specializes in rustic and lodge-style solid wood furniture and home decor.
If you have a website or blog with a rustic or outdoorsy theme, this is the perfect affiliate program for you.
Commission rate: 8%
Network: ShareASale
Tips for affiliate success
Choose a niche or a sub-niche
Interior design is a wide topic so when you're first starting out, it's important to choose a niche to focus on. This will help you become an expert in your field and attract more followers.
Find high-quality products
When you're promoting products, be sure to only promote items that you believe in and that you would recommend to your friends and family.
Your readers will appreciate your honesty and are more likely to make a purchase.
Products that are well-made and high-quality will also result in fewer returns, which is good for both you and the merchant.
Returns can eat into your commission earnings, so it's important to only promote products that you're confident in.
Use all your online channels
Be sure to promote your affiliate links on all your online channels, including your website, blog, and social media accounts.
Don't forget to also include a call-to-action (CTA) telling your readers what to do, such as "click here to buy now."
By promoting your links in multiple places, you'll be able to reach a larger audience and make more sales.