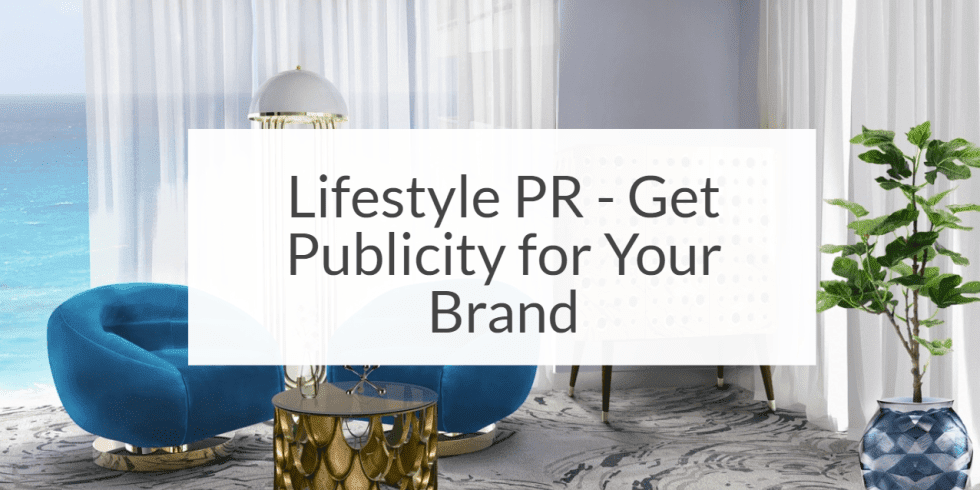 A lifestyle PR agency can help secure media coverage for your brand if you are offering products or services that aim to enhance the quality of life for your customers.
These agencies specialize in getting their clients featured in magazines, newspapers, online publications, and more.
They have the connections and know-how to get your brand the exposure it deserves.
In this blog post, we will discuss what a lifestyle PR agency does and how they can help you get publicity for your brand!
What falls under the lifestyle category?
The lifestyle category includes but is not limited to fashion, beauty, fitness, travel, health & wellness, food & drink, and home. Basically, any niche that focuses on providing a better experience for its consumers whether they are at home or on the road.
If your brand offers products or services that fall under any of these categories, then a lifestyle PR agency would be a good fit for you!
How is lifestyle PR different from regular PR?
Lifestyle PR is different from other niches in a few key ways:
The focus is on creating positive brand awareness and media coverage that will resonate with your target audience.
The typical customer of a lifestyle brand usually already has a good life. They often already have what they need, therefore, you need a more impactful message to convince them that your product/service is worth the extra spend.
The most successful lifestyle campaigns often create an emotional connection between the brand and its buyers. You need to be seen as "cool" and/or trendy.
To achieve this, the PR team must have a strong understanding of the latest trends in the industry and combine them with creative strategies to really stand out.
What are the benefits of working with a lifestyle PR agency?
There are many benefits to working with a lifestyle PR agency, but the most notable ones include:
They have the connections and relationships with media outlets that you don't.
They know how to position and pitch your brand to secure media coverage.
They can help you create a strong brand identity that will resonate with your target audience.
They have the experience and expertise to navigate the ever-changing landscape of the lifestyle industry.
How do you choose the right company to work with?
Look for agencies that have an established team with a proven track record and a good mix of traditional and digital PR tactics in their toolkit.
Storytelling, copywriting, design, and an ability to connect with influencers that would fit your brand are essential skills for them to have.
Take the time to browse through their client list and check out some of the PR campaigns they have delivered in the past.
You should be able to find one to which you can say: "I wish they've had done this for my brand!".
Finally, give them a call or ask for a video chat to make sure that you resonate with the team.
Lifestyle PR agencies
Push PR – An experienced team focusing on clients in the luxury and lifestyle niches with an international mindset. They offer a full range of media and marketing services to be able to create bespoke campaigns for their clientele.
The Lifestyle Agency – The name says it all, this boutique PR and marketing firm ensures that your lifestyle brand is getting noticed. From strategy to partnerships and creative campaigns they can handle it all.
Fox Communications – A PR firm with global reach and offices in London, New York, and Milan. They have all the connections your brand needs for an ambitious international campaign.
In The Bag PR – Specializing in providing PR for lifestyle, luxury, and food brands, this small team has an impressive client roster.
Alfred London – Defining themselves as a communications consultancy, the team at Alfred offers everything from PR planning to content creation, and influencer marketing.
How can Press Loft help?
For lifestyle brands, high-quality images are even more important than usual. A great picture can convey a lot about your brand in an instant and Press Loft is here to help you make the most of your professional photos.
Thousands of journalists are browsing our industry-leading image library, looking for inspiring pictures to use in their articles.
You can get noticed and featured by simply uploading your image portfolio and receive not only publicity but also powerful backlinks to your company website, further benefiting your marketing efforts.
Combined with our creative studio, press release service, and influencer collaboration tools, Press Loft is an excellent addition to your PR toolkit.
Take our software suite for a test drive by signing up for our FREE TRIAL today!