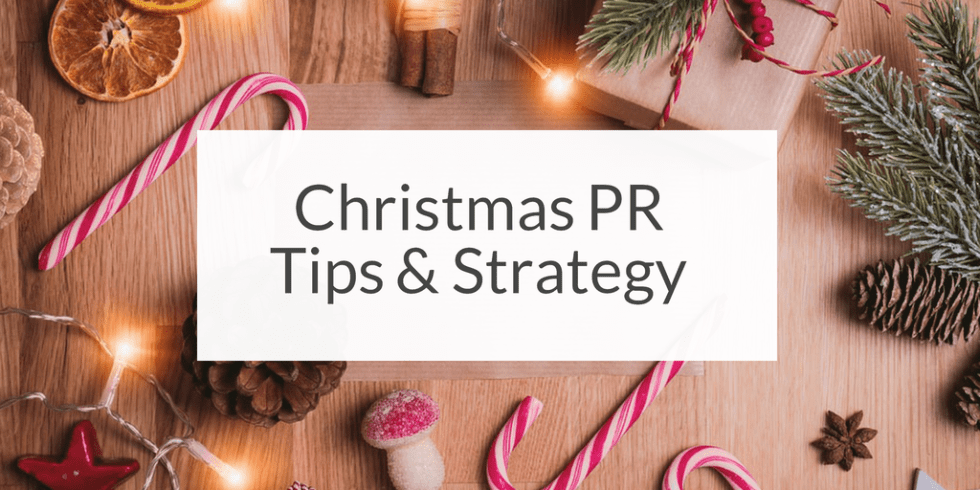 This post is also available in: German
It's official – the Christmas PR season has well and truly begun! It might be hard to believe, especially when the summer sun is shining (and the heat just keeps rising), but journalists are already sourcing products for their festive articles and gift guides. In fact, 'Christmas' is currently the top search on our platform. Not sure where to begin? Keep reading to learn all of our tips and tricks to help you secure some of that all-important festive coverage.
Why should we be thinking about Christmas in July?
Long-lead publications typically work three-four months in advance for their upcoming features; However, this timeline can extend even further ahead when it comes to Christmas as journalists try to source the latest and greatest products for their festive features. In fact, we saw downloads starting as early as May this year on Press Loft!
Planning your PR strategy around lead times ensures that you won't miss out on potential features from your favourite publications. If you haven't started yet – don't panic! Short-lead journalists will begin sourcing their products around September, with online publications curating their pieces right up until early December. This means there are plenty of amazing PR opportunities for your brand in the months to come.
So, early planning for Christmas PR is important – how do we start?
Get your images in order
Gathering good quality, high-res imagery is essential when preparing your Christmas PR strategy. Journalists are looking for products that will look great both online and in print, so it's important to put your best foot forward with images that make your products shine.
We always see a higher rate of downloads (around 60%) for cut-out images leading up to the festive season. These images are perfect for the wave of gift guides and trend articles we'll see over the next few months as they provide journalists with a little more flexibility when it comes to the layout of their features. That being said, now's the time to show off any results from your festive lifestyle photoshoots you might have done. Journalists won't always have the time or budget to call in products for in-house shoots; dynamic lifestyle images can then be the perfect finishing touch for their piece. If you're looking for some ideas on how to style your festive images, be sure to check out our Christmas styling workshop with the lovely Emma Morton-Turner of Inside Stylists for inspiration and expert tips.
Okay, now that you have your images sorted – what next?
Time to do some research
Now's the time to do a little digging to find out what journalists may be looking for. As mentioned, gift guide features are abundant in the lead up to the festive season. While there may be some new themes that arise, you'll often find certain gift guide 'focuses' are staples every single year, such as 'gifts for her', 'gifts for him', 'student gifting', etc.
Take the time to research different publications and try to get your hands on previous editions to check out their typical Christmas content. Besides gift guides, a lot of journalists tend to focus their work on specific themes and trends, such as 'eco-friendly Christmas gifts' or 'festive tablescapes' for example.
Products that fit into the season's predicted trends secure more coverage across different publication types; research what is expected to be popular and tailor your content – such as press releases or even your own gift guides – to match. Curious about what trends might be leading the way this holiday season? Check out our 2022 Christmas trend booklet to get inspired!
Make it easier for journalists to discover your products
When it comes to Christmas gift guides, one common theme is gifts by price point – stocking fillers, secret Santa, gifts under £X, etc. Whether or not you're hosting your images on Press Loft, make sure to include the pricing information with each of your products before they're available for the press. This increases your chances of being included and ensures that consumers have all the information they need to consider any purchases.
Another important factor to consider if you're utilising our platform is your keywords. We badger on about these quite a bit here on Press Loft, but the power of your keywords is not to be underestimated! For festive or gifting images, be sure to tie in the typical keywords like 'Christmas decoration', 'bauble', 'gifts for her', etc. Don't worry if your brand doesn't have any new products or festive ranges to showcase though. Tying in some of this year's festive décor trends, as well as staple keywords, will allow you to extend the shelf-life of these images and prime them for some Christmas coverage! Perhaps your items fit into the classic 'Scandi' style or can add a bit of 'sparkle' to your space?
Now it's time to shout about your brand and products!
Once you've done all of your Christmas PR prep, the final step is to put your brand in the spotlight. A great way to do this is by highlighting your products in a festive press release for journalists. This could be about your brand's Christmas launches, a gift guide of your own, secret Santa ideas, etc.
Don't worry if you're working with older products – you can use that trend research from earlier to your advantage. Try tying them into a Christmas styling guide, or simply focus on ways to keep cosy during the winter season. If you're not feeling too confident about writing a release, be sure to check out our latest masterclass! Our founder Nikki breaks down everything you need to know to write killer releases that secure coverage. Plus, we created 3 free PDFs to help you get started.
If you want to be even more proactive, reach out to relevant journalists directly and let them know what images you have to offer. Be sure to keep your email short but sweet; Open with a friendly introduction and include some low-res images in the body of the email (low-res just ensures you won't clog up journalists' inboxes) to showcase your products. If they are interested in any high-res images, they'll have your details to follow-up with you. Before you shoot off your message, make sure your email has a suitable subject line. Include the trend or gift guide segment like 'Christmas gifts for her', 'Christmas gift guide 2022' for example so that journalists know exactly what you're covering before they even open the email.
For more tips and tricks, you can watch our 2022 Christmas PR planning webinar. We cover everything you need to know to maximise your coverage potential over the next few months.