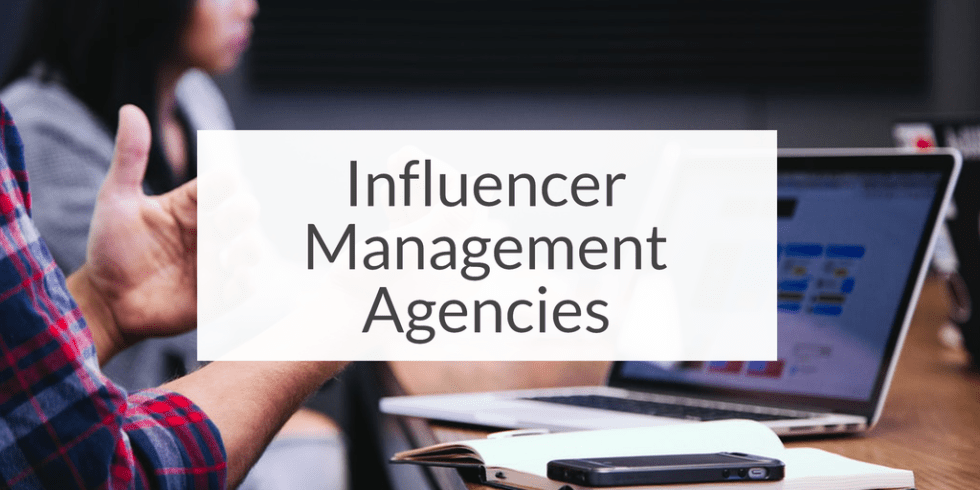 When it comes to marketing and growing a brand, influencer management agencies have become indispensable.
A recent study found that nearly 50% of consumers make purchase decisions based on what they see on social media.
This means that if you aren't working with influencers already, you're missing out on a huge opportunity to reach new customers.
In this blog post, we will discuss the benefits of working with an influencer management agency and how they can help your bottom line!
Influencer marketing: brands know they need it but don't know how to start
The rise of social media has changed the way that brands market themselves. In the past, companies would rely on traditional marketing channels like television and print ads to reach their target audience.
Nowadays, consumers are spending more time than ever on social media platforms like Instagram, Facebook, YouTube, and TikTok. This shift in consumer behavior has forced brands to adapt their marketing strategies to meet the needs of the modern consumer.
One of the most effective ways to reach social media users is through influencer marketing. Influencer marketing is a form of marketing that focuses on using key leaders to promote your brand.
These key leaders, or influencers, have a large following on social media and can help promote your brand to their followers.
And this is where most brands feel stuck. There are a gazillion influencers on many different platforms, how can you find the ones your company could have a fruitful marketing relationship with?
Enter the influencer marketing agency.
What does an influencer management agency do?
At its core, an influencer management agency is a company that specializes in connecting brands with influencers.
The agency will work with you to understand your brand's goals and objectives. They will then use this information to find influencers that are the best match for your company.
Once the agency has found some potential influencers, they will reach out to them on your behalf and negotiate deals.
The agency will also handle all of the behind-the-scenes work, like creating contracts and making sure both parties are happy with the arrangement.
Why should you work with an influencer marketing agency?
First, the agency will save you a lot of time and energy. Trying to find and contact influencers can be a full-time job.
Second, the agency has a network of influencers that they can reach out to on your behalf. This network is usually much larger than the one you would have access to as an individual brand.
Third, the agency has experience in negotiating deals and can get you a better rate than you could get on your own.
Another important piece of the puzzle is screening out the fake influencers. Since money is involved, you can count on some people buying fake followers to boost their follower numbers. An agency will know what to look for when evaluating influencers to partner with.
Finally, working with an agency takes the guesswork out of influencer marketing. If you're not sure where to start, or if you're worried about making a mistake, an agency can help guide you through the process and ensure that your campaign is successful.
How to choose the right agency?
Make sure that the agency specializes in influencer marketing. There are many marketing agencies out there, but not all of them have experience with influencer marketing.
You'll also want to look at the agency's past work and see if they have a good track record of successful campaigns.
Pay attention to what kind of questions they ask when you contact them. They should be interested in learning as much as they can about your brand, your goals, and company values before they talk about any kind of strategy.
You should check to see if the agency has a good relationship with the influencers they work with. A good agency will have a positive relationship with its influencers and will be able to get them to promote your brand even if you're not offering a lot of money.
Finally, you'll want to make sure that the agency is transparent about its fees and is upfront about what you can expect to pay.
An influencer marketing agency can be a valuable partner in helping you reach your target audience and grow your brand. By taking the time to find the right agency, you can ensure that your campaign is successful and that you're getting the best return on your investment.
Top influencer management agencies
1 – Takumi
Takumi has a network of over 20,000 influencers across various platforms, including Instagram, TikTok, and YouTube. Using their own proprietary platform, they vet, curate, and monitor the performance of this vast army to ensure the best ROI for their clients.
Based in London and New York City, they fully embrace the cultural diversity that both of these cities represent and put the same emphasis on matching brands with a diverse set of influencers that share the same values.
The agency has a team of experienced negotiators who can get you the best rates for your influencer campaigns.
2 – Flourish MGMT
Specializing in lifestyle, beauty, and fashion influencers, this boutique agency offers a whole lot more than just choosing and managing influencers to work with.
From photo shoots to influencer trips and mailers, the team at Flourish MGMT can help you create content that works well with their roster of talent as well as brings the desired results for the client.
Their impressive list of clients includes Puma, Nike, Primark, and Superdry, among many others.
3 – Influencer Matchmaker
The name says it all, Influencer Matchmaker is another specialist agency offering bespoke influencer marketing services for their clients.
With an experienced, global team and roster, they cater to a wider range of brands in 15 different categories, including lifestyle, tech, food & drink, fashion, automotive, and many others.
Colgate, Disney +, Amazon, and Arsenal are just a few examples of clients they have worked with.
4 – Neoreach
Focusing on big, global brands, Neoreach is the choice of influencer management agency for several Fortune 500 companies, including Tezos, Walmart, Nvidia, and Airbnb.
Their enterprise-level applications help source, coordinate and manage a large roster of influencers while constantly measuring and evaluating their performance.
If you need a team that can create and handle complex, data-driven campaigns with API capability, Neoreach can be your ace in the deck.
5 – Fanbytes
Specializing in TikTok marketing and reaching Gen Z audiences, Fanbytes is a great example of a young and dynamic agency that chose to focus on a narrow but fast-growing segment of the market.
Despite the young team, they have worked with mega-brands such as Boohoo, Casio, Sony Music, and Burger King.
Their data-driven approach allows them to spot trends early and capitalize on them in this fast-paced environment. After constant A/B testing, they can expand successful campaigns to other platforms, allowing the deployment of large-scale campaigns fast.
Conclusion
As you can see, there are a lot of great options out there when it comes to choosing an influencer management agency.
The most important thing is to take the time to find an agency that is a good fit for your brand and your needs. With so many agencies to choose from, you're sure to find one that can help you take your brand to the next level.
Do you have any experience working with an influencer management agency? Let us know and help spread the word!
In the meantime, why not super boost your influencer marketing results with the industry-leading PR tools from Press Loft? Sign up for our FREE TRIAL and see the results you can get from our innovative image library, creative studio, and other PR solutions starting from today!