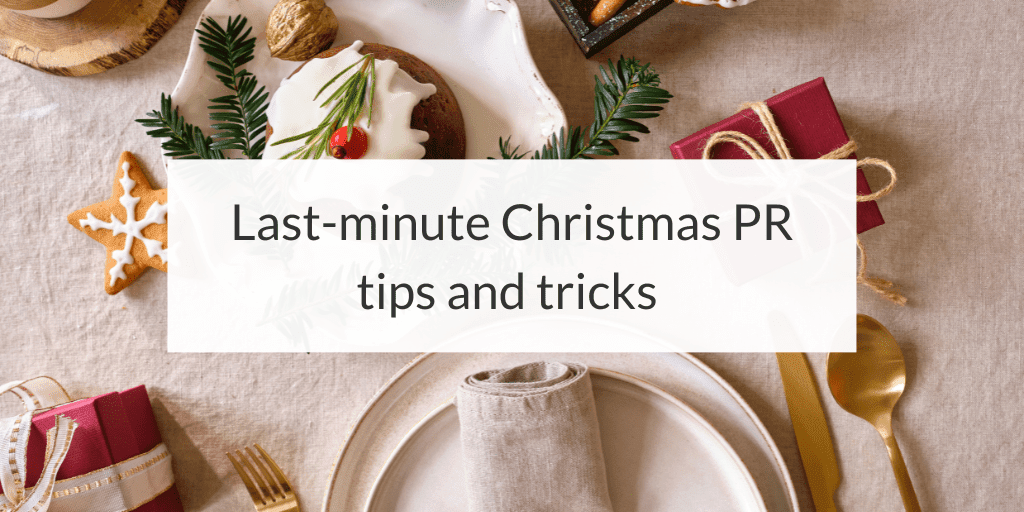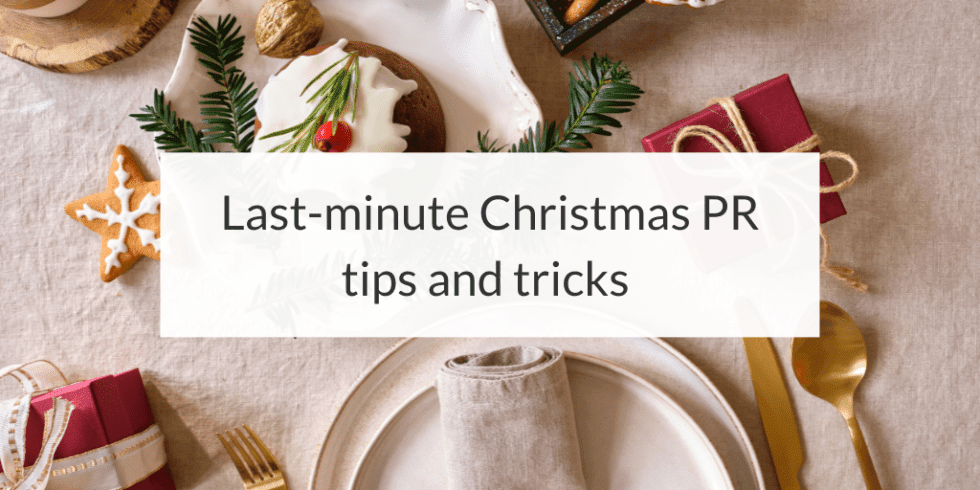 So, you left your festive PR until the last minute, and now that Christmas is just over a month away the stress is starting to kick in – trust us when we say you're not the only one! Despite our best intentions to get ahead, things don't always go as planned. The good news? Shorter-lead publications and blogs will still be dedicating time to upcoming festive features (especially online versions of your favourite titles). Here's our top tips to help you snag some of that valuable last-minute Christmas coverage.
Gather your images
First and foremost, you need to evaluate your images – are they good quality and high-res? Journalists are looking for products that will look great both online and in print, so it's important to put your best foot forward with images that make your products shine.
We always see a higher rate of downloads for cut-out images, especially this time of year. These images are perfect for gift guides and trend features which are abundant in the lead up to Christmas. That being said, if you have lifestyle images from festive photoshoots gathering dust, now's the time to show them off. Journalists won't have the time or budget to call in products for in-house shoots, so dynamic lifestyle images can be the perfect finishing touch for their piece.
Name your price
When it comes to last-minute Christmas gift guides, one common theme is gifts by price point – stocking fillers, secret Santa, etc. For images on Press Loft, try to include pricing information so that journalists filtering by price can find them easily. If you're featured in the press, readers will then have all the information they need to potentially buy your product!
Deck out your keywords
We know we bang on about these a lot but the power of your keywords is not to be underestimated. For festive or gifting images, be sure to tie in the typical keywords like "Christmas decoration", "bauble", "gifts for her", etc. If your images aren't specifically Christmassy, try tying in some of this year's festive décor trends instead! Perhaps your items fit into the popular "Scandi" style or add a bit of "sparkle" to your space?
If you need inspiration, check out our trending page!
Get pitching
Whether it's via Press Loft or elsewhere, be sure to put your products forward for any relevant last-minute Christmas gift guides or features. Journalists will likely be working with strict deadlines, so pitching relevant images will save them so much time and effort. Not sure how to pitch yourself? We talk a little more about that in our previous Christmas tips blog!
The season of giving
If you're looking to focus your attention on social media as well as traditional media, why not host a giveaway? This can be a really great way to engage with your audience, generate hype around your brand and attract new eyes to your products.
Shout about your products!
Highlight your Christmas products by sending a press release out to journalists. This could be about your brand's Christmas launches, a gift guide of your own, secret Santa ideas, etc. Don't worry if you're working with older products – you can use that trend research from earlier to your advantage. Try tying them into a Christmas styling guide, or simply focus on hunkering down and getting cosy during the winter season. You can send a press release out on Press Loft to thousands of journalists for just £45.
(Psst! Want to learn more to get ahead and make sure you smash your Christmas PR strategy next year? Watch our Christmas PR webinar for 2023 to get even more insights into key timelines, styling tips, press release topics and more!)
---
What is Press Loft?
Press Loft is a PR platform specialising in the home, gift and lifestyle sectors that helps thousands of brands to get their products into the press. Our PR tools allow brands to easily secure press coverage and quality backlinks for SEO by connecting them with our network of 25,000+ journalists, bloggers and influencers.
Did you know that we offer a FREE trial of their PR tools (including influencer outreach) for new brands? Click here to start your free trial and join over 1,000 brands already using Press Loft to boost their brand!