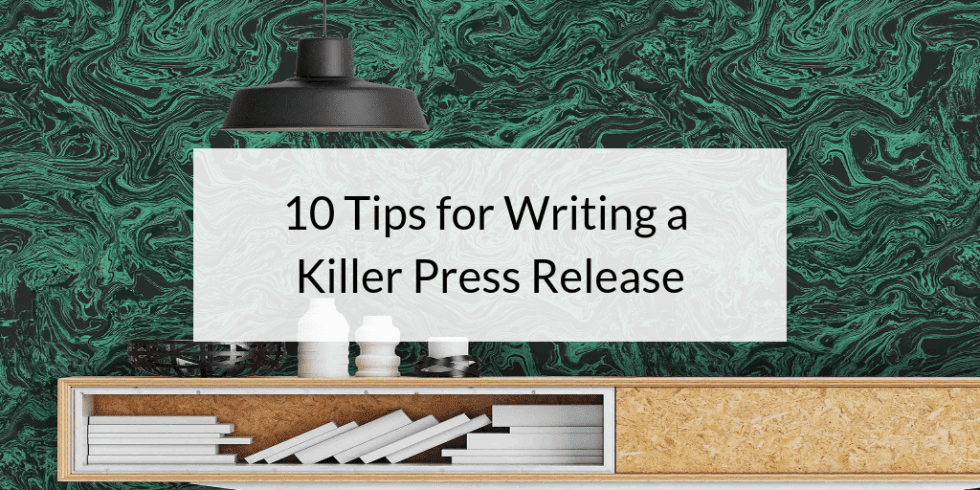 This post is also available in: German
Today, we are giving you simple rules to follow and tips to help you write a press release that will stand out from the crowd. As you know, journalists are receiving hundreds of press releases everyday day to their inbox, which makes it very hard for companies to make themselves heard. So read, take notes and try it out!
Keep in mind; journalists are looking for 2 principal elements in a press release: useful information and originality (unicity).
Here are our 10 top tips:
#1 Create A Punchy Title
Will a journalist read your press release or head straight for someone else's? A punchy but genuine press release title can make all the difference.
#2 Structure Your Press Release
Your press release needs structure. Write a headline and a subtitle. Next, a paragraph introducing your product(s). Then a paragraph giving some more details. End with a summary of your company, any useful product spec details and your contact information.
#3 Keep Content Brief
No one wants to read reams of text about a new product. Keep your press release short and sweet. And never venture beyond a one-page document.
#4 Keep Content Fun
A long list of technical specifications is unlikely to get a reader excited about your product. Think about your product USPs and then present them in a fun and digestible way.
#5 Tell a Story
How will your product change lives? How did you come up with the idea for it? What makes it different from anything else on the market? Give a journalist the hook they need to feature your products.
#6 Check for Errors
A press release with spelling or grammatical errors makes you look unprofessional. Proofread your press release carefully. Ideally get someone else to look over it too. Another set of eyes may spot a mistake you've missed.
#7 Think About Formatting
Make your press release easy to read with good formatting. Split your text into short paragraphs, include bolded sub headings where appropriate and use a standard font type.
#8 Include Images
We all know the saying – an image speaks a thousand words. If you're sending a press release about a new product or collection, include images too. They'll do the majority of the work for you.
#9 Include Contact Details
If someone wants to find out more about your company or your product, give them the information they'll need. Include your name, website URL, email address and phone number at the end of your press release.
#10 Don't Wait Around For New Products
A new product launch is a great time to send out a press release. But there are other opportunities too. Think about seasonal events or fairs happening soon. Take a look at top searches on Press Loft to get some ideas.
---
What is Press Loft?
PR platform specialising in the home, gift and lifestyle sectors that helps thousands of brands to get their products into the press.
Our PR tools allow companies to easily secure press coverage & quality backlinks for SEO by connecting with our extensive network of +18,000 journalists, bloggers and influencers.
Did you know that we offer a FREE trial* of our PR tools (including Influencer outreach) for gifts and interiors brands? Click here to start your free trial and join over 1000 brands already using Press Loft for their business.
*Trial offer available for new members only