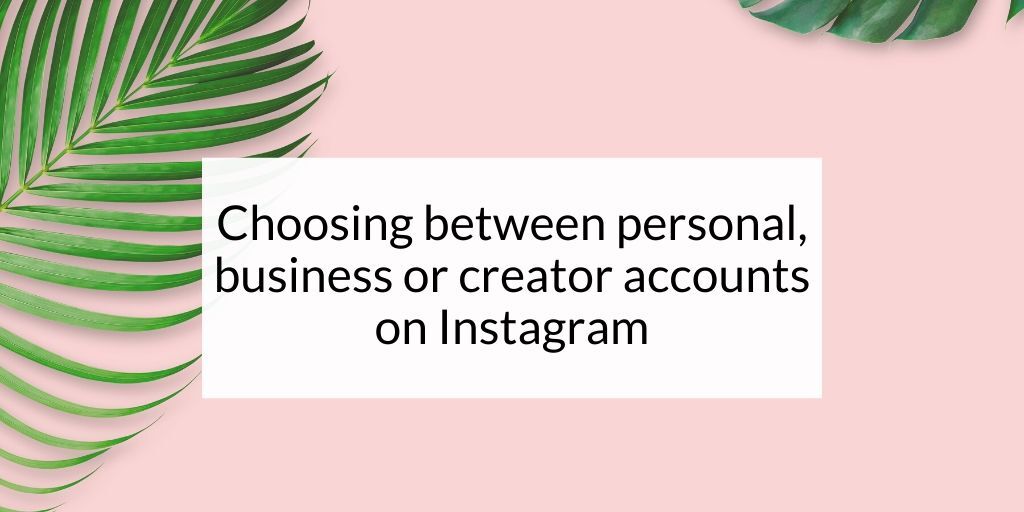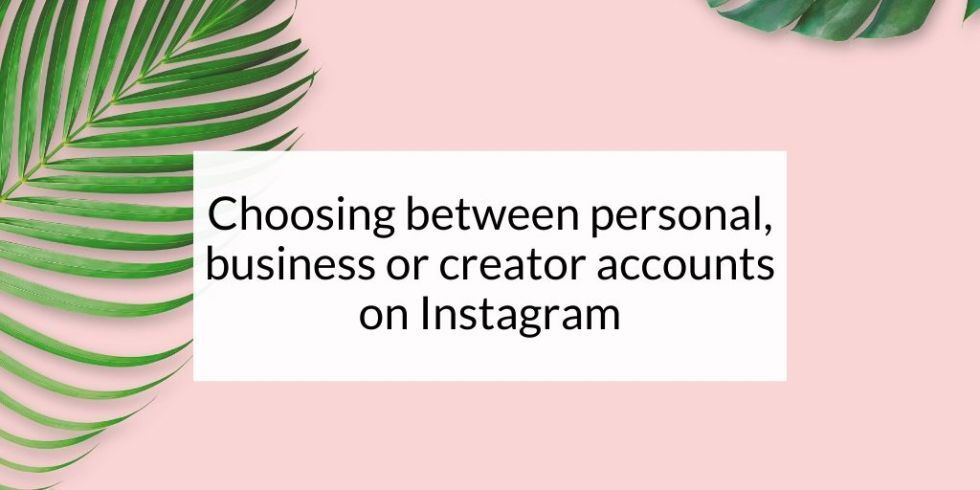 This post is also available in: German
When setting up your Instagram profile, you have the important decision of choosing between a personal, business or creator account. Whichever account you pick will determine how you are portrayed on Instagram, but don't worry, you can easily switch your account whenever you wish in your settings. The big question is, who should have which account?
Creator vs personal vs business Instagram accounts
Let's start with the first profile Instagram introduced, the personal account. The personal account is ideal for Instagram users who want to have an account just for their own personal use. There is the option of the private setting and the ability to connect multiple Facebook pages and profiles. If you don't wish to offer or sell a service or any content creations like sponsored posts or products, then this account would be ideal for you.

The second account Instagram introduced was the Business account. The business profile allows brands to showcase their profile as a business instead of a personal profile. Businesses can link a 'shop now' button to their images, making it easy for potential customers to access links to their website. The business account offers brands a contact button for potential customers, address, location, analytics and ad targeting.

Influencers may not class themselves as a business and don't fall under the personal account, so where does that leave them? Although some influencers may still opt for the Business account, there are many that felt like there was something missing. So in a world full of bloggers and influencers, Instagram then decided to introduce the Creator account.
The Creator account offers a variety of insights including follower analytics and audience growth. The Creator profile also offers an inbox refresh, with the option of primary, general, and request folders, this means influencers can split their messages up into messages they want to see instantly, messages that aren't as important, and messages from people that the user doesn't follow. The creator profile also offers influencers the option to hide or display their contact information, giving them more freedom to choose whether they wish their followers to see their contact number or email, this may be something they want to keep private.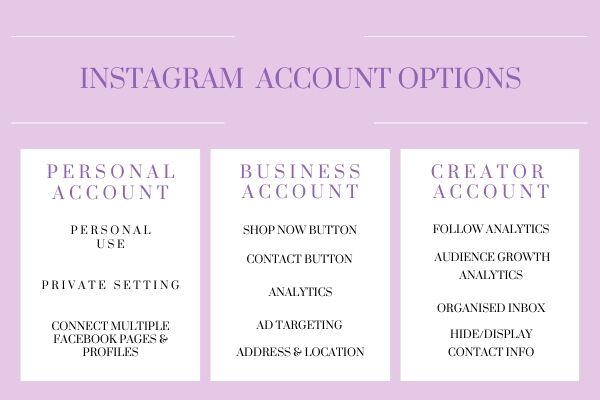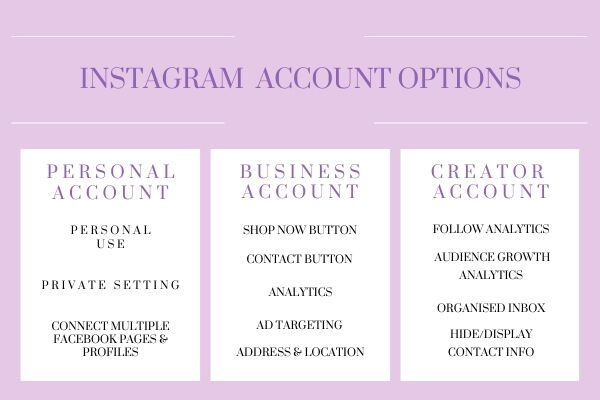 If you are an influencer, you can sign up to PR platform Press Loft free of charge to start working with interior and gift brands today.

What is Press Loft?

Press Loft www.pressloft.com is a PR platform specialising in the home, gift and lifestyle sectors that helps thousands of brands to get their products into the press.

Their PR tools allow companies to easily secure press coverage and quality backlinks for SEO by connecting with their network of 20,000+ journalists, bloggers and influencers.

Get Free Press Coverage – take a 60-day free trial (only available to new customers only.)