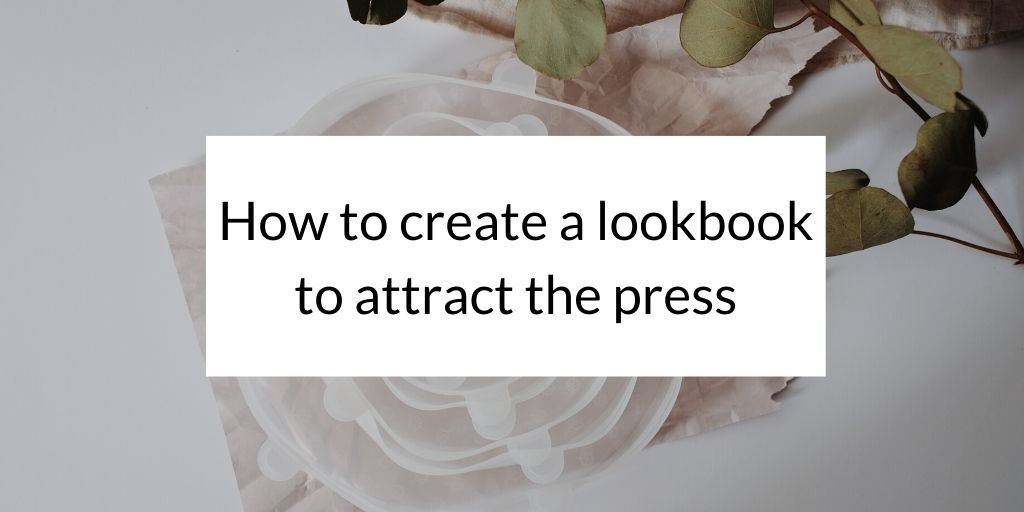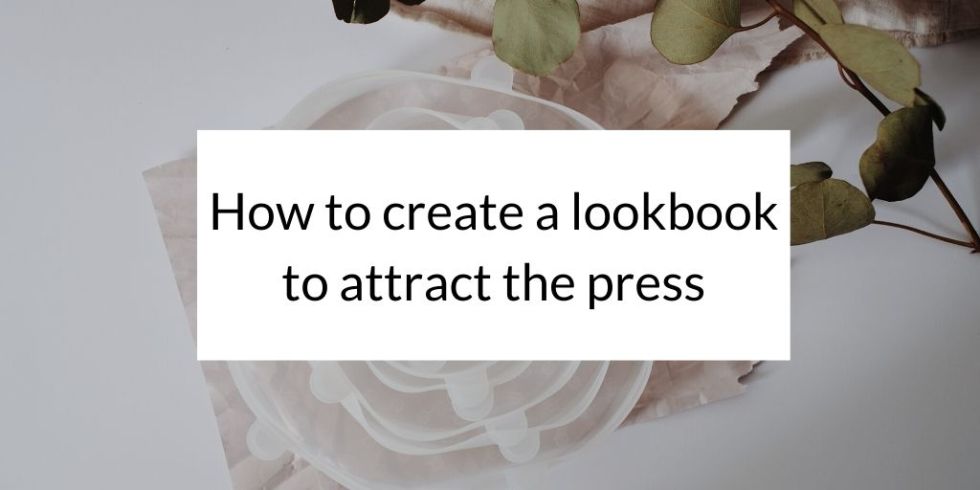 This post is also available in: German
Creating a press lookbook can be an excellent way of showcasing your latest looks, newest trends and product launches on your website or inside a downloadable file. Many designers and companies use lookbooks to bring their visions to life and can be used for pitching to the press to gain that all-important media coverage. Lookbooks can also be great for lead-generation offers, a social media content download or to nurture existing customers. They are the perfect way to get your products or new launches out there visually. As well as being a great platform to catch the eye of a journalist, buyer or customer. Larger brands tend to use lookbooks to their advantage, but they are simple marketing tools that any brand can use to get their products out there to the press.
We have provided you with top tips on how to create a lookbook.
What is a lookbook?
Your lookbook should include an introduction page. This will act as the front page and should tell your reader what it is about. Below is an example from Dunelm which they have labelled 'Autumn Winter 2019'.
Trends/new launches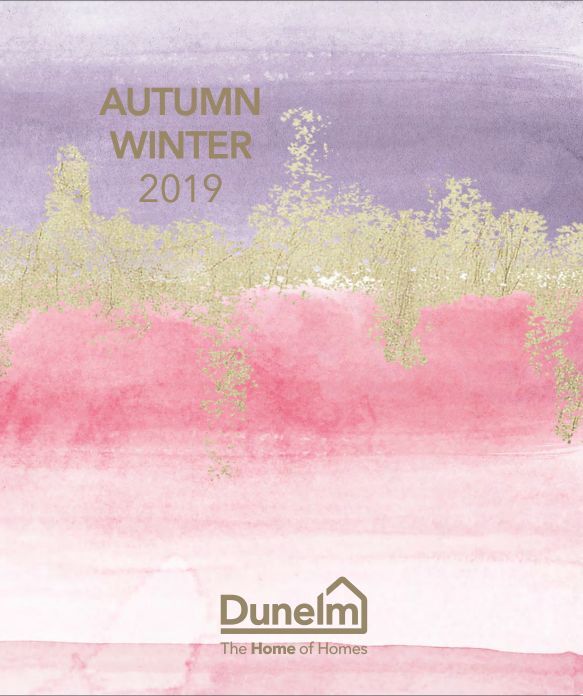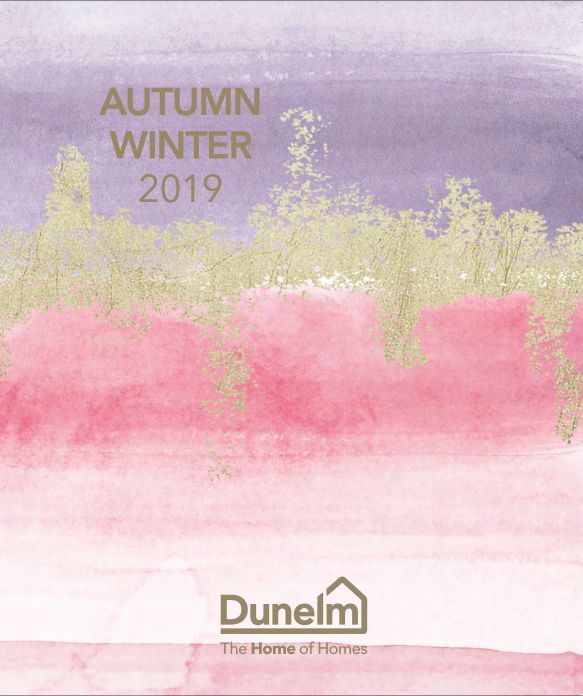 Trends/ new launches
Focusing on new trends and new launches is vital for your lookbook. Tying in your new products with trends for the year ahead can attract the attention of the press. Trends like 'Autumn/Winter 2020' or 'Top colours for 2021'. You could even be more specific with 'Tropical patterns' or 'Pantone Colour of the Year Classic Blue products'. For new launches, focus on something as simple as 'New garden product launch for 2021'. Don't be afraid to get creative; thinking of your own trends can also be a great way to showcase how unique your brand and products are. Journalists are always looking for new trends. You could even go beyond this and include an 'expert comment' on some of your products. If you had space-saving furniture then include a comment from the designer or director. Below, Lights4Fun has an "Outdoor Christmas" trend.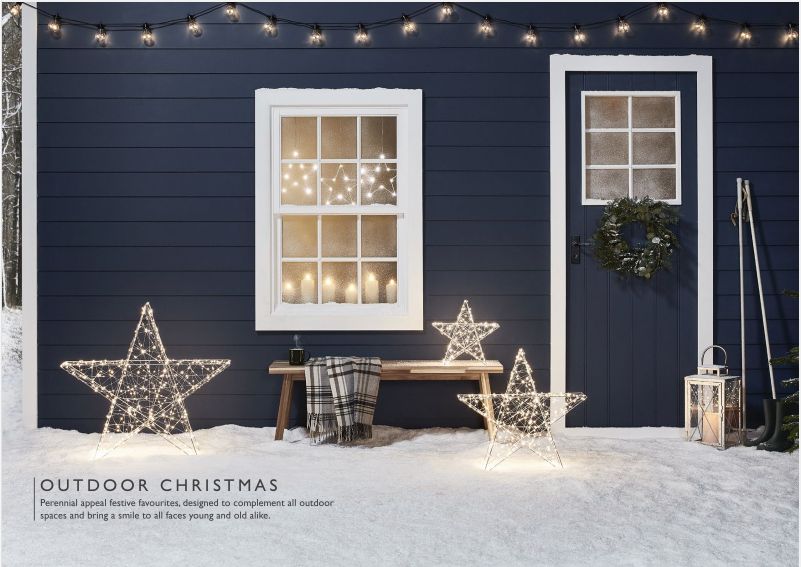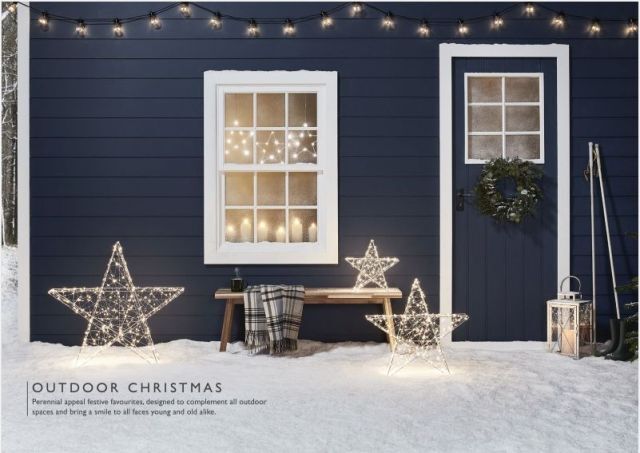 Creating your lookbook
Product shots
Your pages should be filled with your product shots. Focus on the layout and visuals to bring your lookbook to life. A mix of lifestyle and cut-out image shots would be ideal, although lifestyle shots tend to look better and are more typical in a lookbook. Press tend to use cut-out shots for shopping pages and may use lifestyle shots for full page features or for styling purposes, so having a range of both is always advisable. Here is an example of Oka's new Summer 2020 Magazine. They have a mixture of cut-out images and lifestyle images, giving a variety for the press to pick from.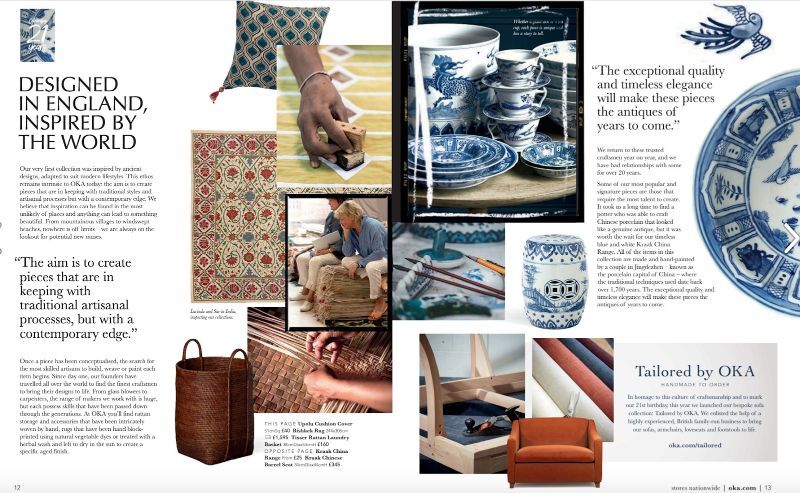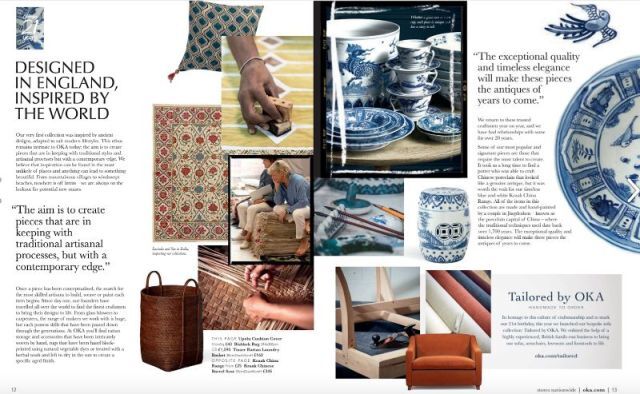 Layouts
There are several platforms you can use to design your lookbook. Canva or Photoshop would be a good place to start. Canva allows you to be creative and offers an extensive range of stylish templates. Canva is easy to use so would be a good place to start if you haven't created a lookbook before. Photoshop would be a good platform for the more experienced. You could also use Google Slides for creating your lookbook. Don't worry if you aren't tech-savvy, there is always something available for beginners through to experts.
Have a structure
Make sure your images compliment each other, this way you can create a beautiful chain of images from start to finish. If you were focusing on 'Autumn/Winter 2020 interior trends' for example, choose four or five key trends and split them up into sections. If you can find a way to tie them together then this would work even better. Your structure should also include details such as the name of the product, colours, sizes and prices. Having a clear structure will allow the press to copy your details straight into their feature. If you make it clear and easy for journalists to read and copy then they are more likely to use your products.
Distribution
When designing your lookbook, think about how you want to distribute the finished product. For print copies, make sure that you are picking a print-friendly platform so the finishing product looks professional and sleek. You could mail merge your lookbooks to journalists if you have a contact list, subject it as 'company name, lookbook, trend'. It is always better to attach the lookbook as a PDF or include a link in the email body. Avoid pasting the lookbook into the main body of the email, because as this is a big file it tends to clog up journalists' emails.
Lookbook examples
https://www.dulux.co.uk/colour-lookbook-4-trends-to-try
https://www.oka.com/lookbooks/
https://www.davidsonlondon.com/lookbooks/

If you are looking to access interior journalist contacts to get your lookbook out there, DIY PR Platform Press Loft allows companies to easily secure press coverage and quality backlinks for SEO by connecting with their network of 20,000+ journalists, bloggers and influencers.
Get Free Press Coverage – take a 60-day free trial (available to new customers only.)