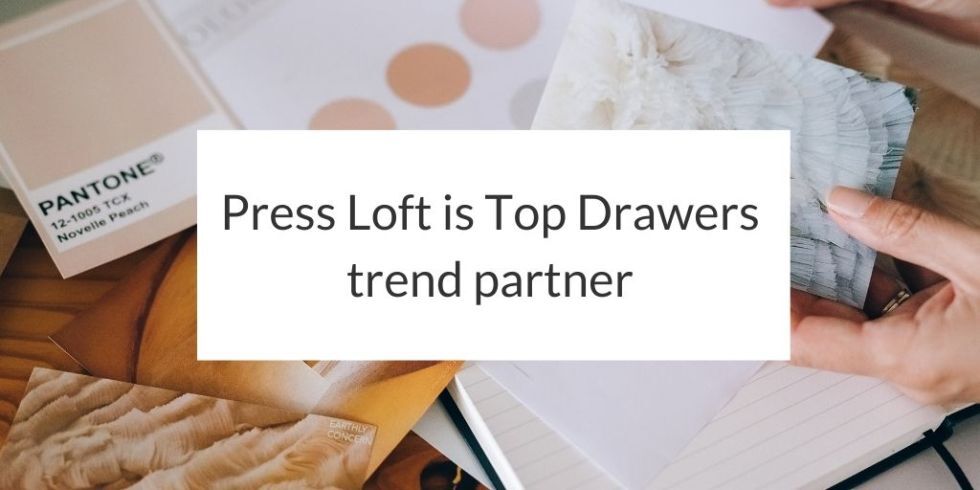 Press Loft is delighted to announce that we are Top Drawers trend partner for Top Drawer September 2021.
Trends are constantly evolving and it is important to stay on top of the latest trends the interior and gift world has to offer. We find trends by researching and finding inspiration from a variety of sources, this can include anything from events happening in the world to trend inspiration sites like Pinterest. We have been working with Top Drawer over the past few months to carefully select and curate trends that are influencing the interior world right now. Here are the top 4 trends for Top Drawer 2021.
Monochrome will make an appearance this Christmas. A modern and fresh take on Christmas décor. With grey being a prominent colour this year, the monochrome trend is ideal for bringing this hue into the festive period.
Tobacco Brown is the perfect colour to incorporate into your home all year round. The natural essence of this colour will create a dark scandi vibe during summer and bring the outdoors in over winter. This colour can be calming yet will make a statement in any interior space.
The Modern Folk interiors trend shares the same quality of a vintage style but uses brighter colours. This trend will be sure to make a statement in any interior space. To achieve the Modern Folk look use bold colours, unique prints, handmade accessories, vintage soft furnishings and funky fabrics.
Lavender hues will create peace and tranquillity in any interior space. Pair with gold accessories and nude decor to bring this colour to life.
What is Press Loft?
Press Loft www.pressloft.com is a PR platform specialising in the home, gift, and lifestyle sectors that helps thousands of brands to get their products into the press.
Their PR tools allow companies to easily secure press coverage and quality backlinks for SEO by connecting with their network of 20,000+ journalists, bloggers, and influencers.
Get Free Press Coverage – take a 60-day free trial (only available to new customers only.