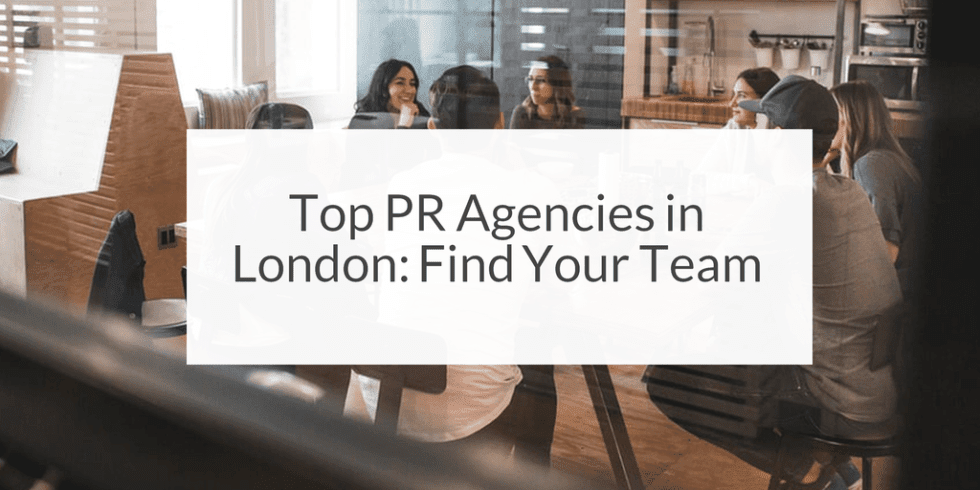 PR agencies in London are a dime a dozen these days, so it can be difficult to find the right one for your business.
Our team at Press Loft is in a unique position to help, with hundreds of PR agencies using our platform as a central part of their PR strategy. Thanks to this, we have industry insight few other teams can match, and we decided to put this guide together to help you find the right PR agency in London.
Before we get to the list, here is some information about what PR agencies do and how they can help you with your marketing.
What can a PR agency do for my brand?
Public relations firms offer a wide range of services that help brands improve their image and reputation. Services can include: creating, managing, and executing marketing campaigns; writing and distributing press releases; developing media relationships; and much more. In other words, PR agencies can do just about everything to help increase your visibility as a brand.
How do I know if I need a PR agency?
Not every business needs a PR agency, but there are a few signs that you may benefit from working with one:
You've been experiencing difficulty getting your brand in the news or on top-ranking websites.
You have a limited marketing budget but are still looking to grow.
Your website is not generating conversions, leads, or sales.
If any of these sounds like you then a PR agency can definitely help your business improve its visibility and reputation online.
How do I know if my current agency is doing a good job?
There are a few signs that your PR agency is doing a good job. If you're seeing consistent coverage from top-tier news sites and journalists, then they likely know their stuff. You should also see results in terms of website traffic coming from press releases as well as sales conversions if your team has been able to develop strong relationships with journalists.
Now that you know a little more about what PR agencies can do for your business, it's time to find the right team for you. To make this process a little easier, we've put together a list of our top PR agencies in London. Each of these firms has been hand-selected and meets our stringent criteria for quality and service.
Top PR Agencies in London
FAB Communications – A leading expert in inspiring brand advocacy, Fab Communications helps brands achieve widespread brand recognition. Their client list includes KitchenAid, Sass and Belle, and Le Creuset.
PR First – Based in London, this ambitious team is managing PR for brands such as Carpetright and California Shutters.
Munch PR – From startups to global brands, this London PR company knows how to get press coverage. Clients include Coca-Cola, Fairtrade, and the National Lottery.
Whitehair – PR ageny offering a full range of services including copywriting, marketing and brand consultancy.
Siren Comms – A small, agile team of PR professionals with an international network all over Europe and the USA managinf clients from luxury, lifestyle, hotel and the travel niches.
City Press – With offices in London and 4 other UK cities, City Press boasts an impressive list of clients including Unilever, Lloyds and Coca-Cola.
Should I outsource PR or keep it in-house?
Many businesses choose to outsource their PR needs as it can be more cost-effective and provide access to a wider range of services. However, it's important to do your research before selecting an agency as not all firms are created equal.
The benefits of an in-house PR team include:
Greater control over messaging and brand identity.
More personal relationships with journalists.
Ability to act quickly in response to breaking news.
On the other hand, outsourcing your PR can provide:
Access to a wider range of services, including social media, SEO, and branding.
Expertise from a team of professionals.
Cost savings as you don't have to hire any additional employees.
In the end, it really depends on your business and what makes sense for you going forward.
What are the components of PR?
PR or public relations includes a number of components such as:
Media relations – Developing and maintaining positive relationships with journalists and other members of the media.
Social media – Managing social media accounts for your brand and engaging with followers.
Content marketing – Producing content that is relevant to your target audience, such as blog posts, ebooks, infographics, etc.
Branding – Creating and managing a brand identity that is consistent with your company's values.
Events – Organising and promoting events such as press conferences, product launches, etc.
Crisis communications – Dealing with negative press and repairing the damage done to your reputation.
As you can see, PR is a complex and multi-faceted field that requires a lot of expertise. That's why it's important to partner with an agency that has a proven track record in delivering results.
How much does a PR agency cost in the UK?
The cost of PR varies depending on the agency and services you're interested in. However, for a full-service campaign expect to pay thousands of pounds per month. If this is too much money then it might be time to re-evaluate your marketing strategy as good PR should result in increased sales conversions and brand awareness that can't be replicated with other marketing channels.
If you are interested in getting a better return for a smaller marketing budget, why not try Press Loft yourself? Access to our industry-leading PR platform starts from just £20 a month and scales up with your needs.
Sign up for our FREE TRIAL HERE and see how easy it is to get started.
Is a PR company worth it?
The answer to this question really depends on your business and what you're looking for. Generally speaking, a PR agency can provide a number of benefits including increased website traffic, better brand awareness, and more conversions.
However, it has to bring a return on your marketing investment so a clear plan, an effective system to measure results, and accurate calculations to determine the true ROI are all essential for the answer to this question.
Related PR Articles
How can Press Loft help my brand or my PR agency?
Press Loft is the perfect partner for brands and PR agencies looking to get better press coverage and improve their brand awareness. We offer a number of services through our industry-leading PR platform to help your brand be seen by thousands of journalists and bloggers from around the world.
Our innovative image library, content studio, press release distribution service, and influencer marketing services are helping thousands of PR professionals to deliver better results to their clients.
To find out more, check out our 60-day FREE TRIAL and experience the power of our system with zero risk.