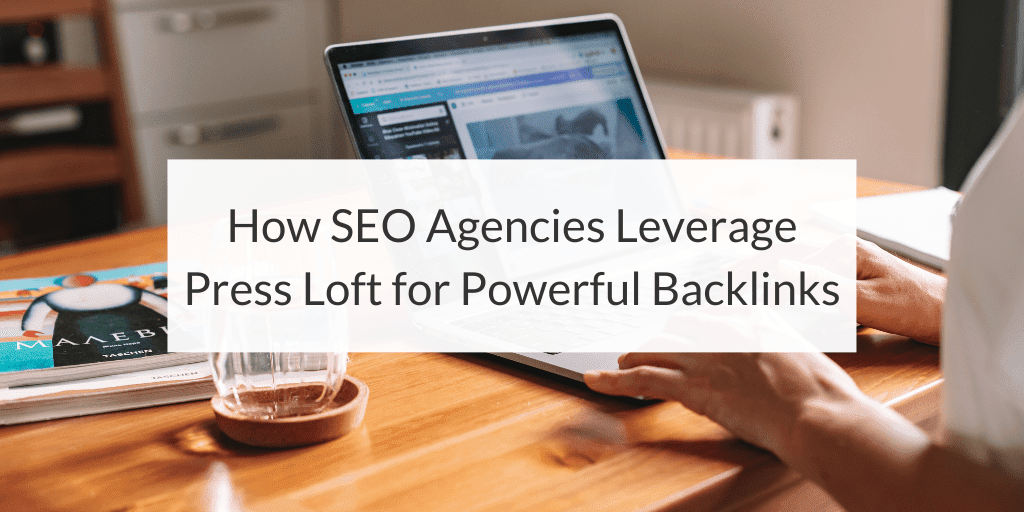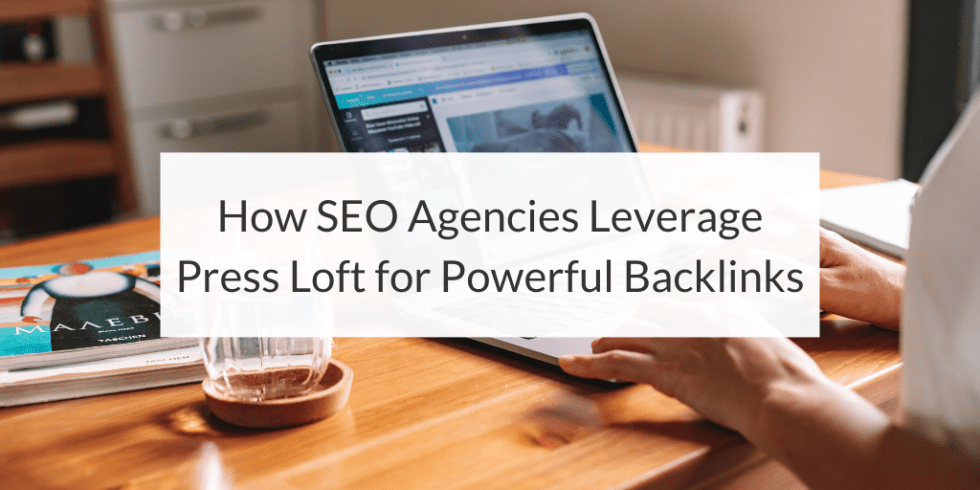 In the world of digital marketing, search engine optimisation (SEO) is an essential component of any marketing strategy to enhance a brand's online visibility. SEO agencies are constantly on the lookout for innovative ways to boost their clients' search engine rankings – including on-page and off-page optimisation. Off-page optimisation is where Press Loft comes in. This activity is all about proving authority to customers (and therefore search engines) to improve SERPS. This proof is driven by generating reviews and mentions from authoritative sources online which then link back the client, otherwise known as a back-link activity.
Building backlinks is a form of PR which traditionally requires a huge amount of outreach to media, which is notoriously time consuming due to:
Trying to keep up with the right media
Sending out the right products at the right time
The sheer volume of outreach needed to get results.
The Press Loft platform helps SEO agencies boost the volume and quality of client's backlink coverage in the media with minimal effort. In fact, in 2022 alone, we generated an additional 42,000+ pieces of coverage for our clients and SEO agency clients!
Here are just a few of the ways Press Loft helps SEO agencies:
Simplified Access to High-Quality Content
SEO agencies often need high-quality content to fuel their link-building efforts. Press Loft acts as a treasure trove of visual assets and informative materials, making it easier for agencies to access what they need promptly. No more hours spent scouring the internet for suitable content—everything is hosted on Press Loft.
An Organised Image Library
A well-organised and regularly updated image library is essential for successful SEO campaigns. Press Loft ensures that each client has an image library that's digitised and readily accessible. This organised approach saves precious time for SEO agencies managing multiple clients.
Streamlined Tracking and Reporting
Tracking and reporting are among the most critical aspects of SEO campaigns. Press Loft simplifies this cumbersome task by providing comprehensive tracking and reporting features. Agencies can access all their data through a user-friendly dashboard, generate download reports, coverage reports, and manage client images—all from one convenient location.
Journalist and Team Invitations
In addition to the extensive Press Loft network, agencies can invite their own network of journalists to download content from the platform. This approach increases the potential for more downloads of clients' products, resulting in expanded coverage.
Media Insights and Requests
Press Loft's dashboard provides invaluable insights into the interests of journalists, the trends they are covering, and specific journalist requests. SEO agencies can stay ahead of the curve and tailor their outreach strategies accordingly.
Press Release Distribution
Press Loft doesn't stop at content distribution; it also aids SEO agencies in press release distribution. By leveraging Press Loft's network, agencies can reach international journalists, expanding their outreach beyond their existing databases.
Want to know a little more about why SEO is so important for brands? Check out one of our most recent blogs breaking down everything you need to know here!