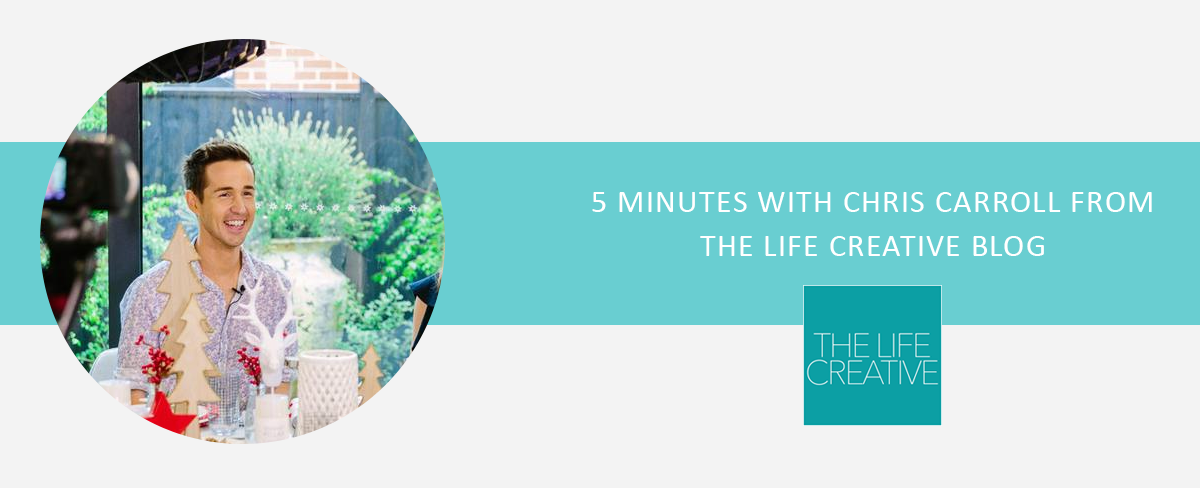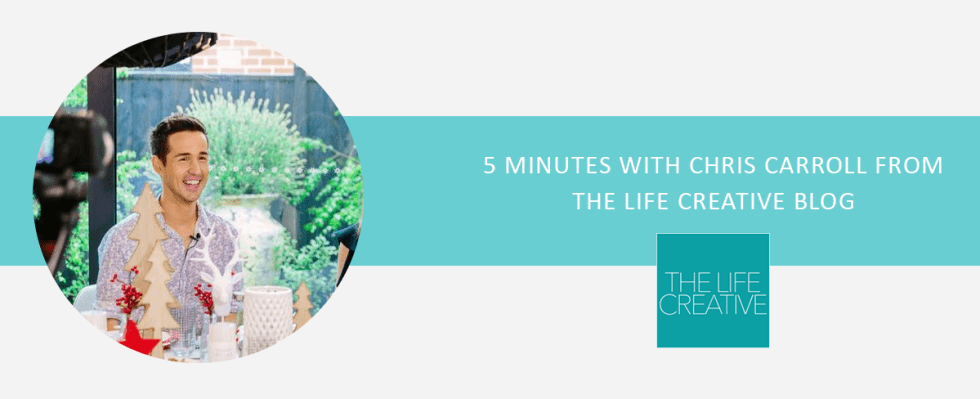 This post is also available in: German
This week we took 5 minutes to chat with Chris Carroll from The Life Creative Blog – one of the fastest growing interiors blogs down under. We asked for his thoughts on upcoming interiors trends, tips for approaching bloggers as a brand, and what it's like to run a blog full time.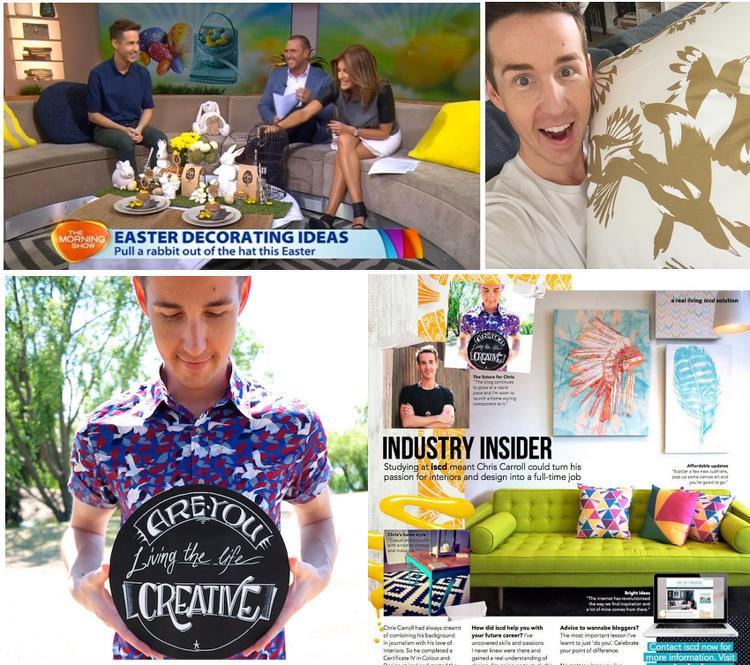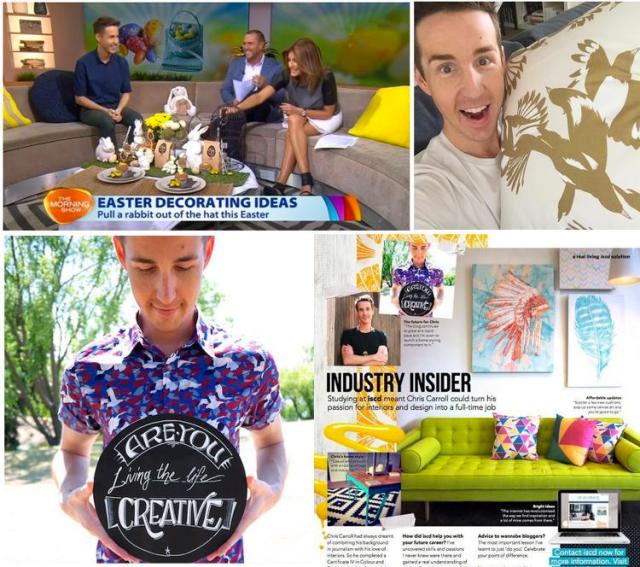 1.) Tell us about yourself and how you started The Life Creative.
I started TLC a few years ago as a way of sharing my love for home decorating. Over time, though, I wanted it to be more than an enthusiasts blog, so I went off and trained in both design and interior styling and it really paved the direction I took the blog in, which is teaching readers how to style their homes as well as promoting must-have decor, furniture and appliances.
2.) Your blog has done really well since starting two years ago, do you have any tips for brands looking to start their own blog for their business?
I went from hobby blogger and made it a business, so I think it's a bit different when you're already established and you want a blog to support your brand. I think the key thing to keep in mind is what you want people to get from your blog (it's not always the same thing they want from your business). Every post should address a need or at the very least, move them in some way (a good laugh, for example). Also remember that a blog should be somewhat personal; share bits about yourself!
3.) What topics do you blog about / what types of things do you want to hear about from brands/creatives?
I do promote products, but I like to give more to my readers than that, so if I'm showcasing a new desk, or sofa, or flooring, I want to tell readers not only why it's amazing (that's delivering your message) but also tell them how to make it work in their home and what interior schemes it might fit into. So by all means – bring on the press releases, but I also love to get dreamy imagery I can use to tell a style story with (full credits to the business who supplied them, of course!).
4.) What are your top 3 tips for brands when approaching bloggers to feature their products?
– Take a little bit of time to figure out what the blog is about. Not all interiors bloggers are the same and what one might love another might be ill-suited to promote.
– Be open to exploring options to get your products onto the blog. As a stylist, I could use your products in a home makeover, I could style a shoot for you, I could do a behind-the-scenes post about your business. It shouldn't always be a strict product-push. Readers are too savvy for that at times and should be respected more.
– Follow the blog on social media. I love to feature businesses and products from people who I know dig what I do and feel connected to me. It means so much more for all parties involved.
5.) What size images do you prefer to work with?
I always resize mine for the blog, but the bigger the better is usually my rule of thumb. I'd much prefer to resize it then go back and forth asking for a bigger image. 1MB though is usually a nice ballpark.
6.) Who are some of your fave international bloggers at the moment?
I always check in with Bright Bazaar. The reason I love this blog is because it is still, at the heart of it all, a blog (so many blogs have become online mags or publishing powerhouses). I want to go on a journey with a person and get a glimpse into their life. It's what I always keep in mine with The Life Creative; not to let it lose the sense of who I am and sharing my life with readers.
7.) What is your favourite interior design trend at the moment?
I love the mix of masculine and feminine in a home. I like the exploration of a dark, moody couch with touches of gold accessories, a hot pink or turquoise cushion and then mixing it all with natural, rustic materials in coffee and side tables.
8.) Any trend predictions for 2015?
I hear that medieval is going to land soon. Think Game of Thrones, but with a more modern feel!