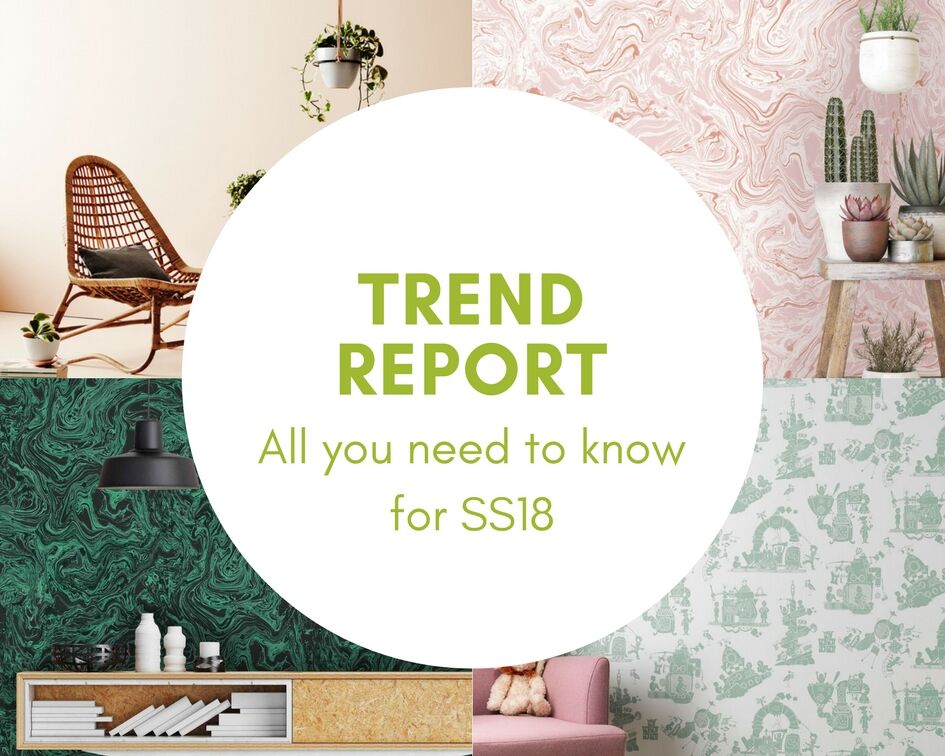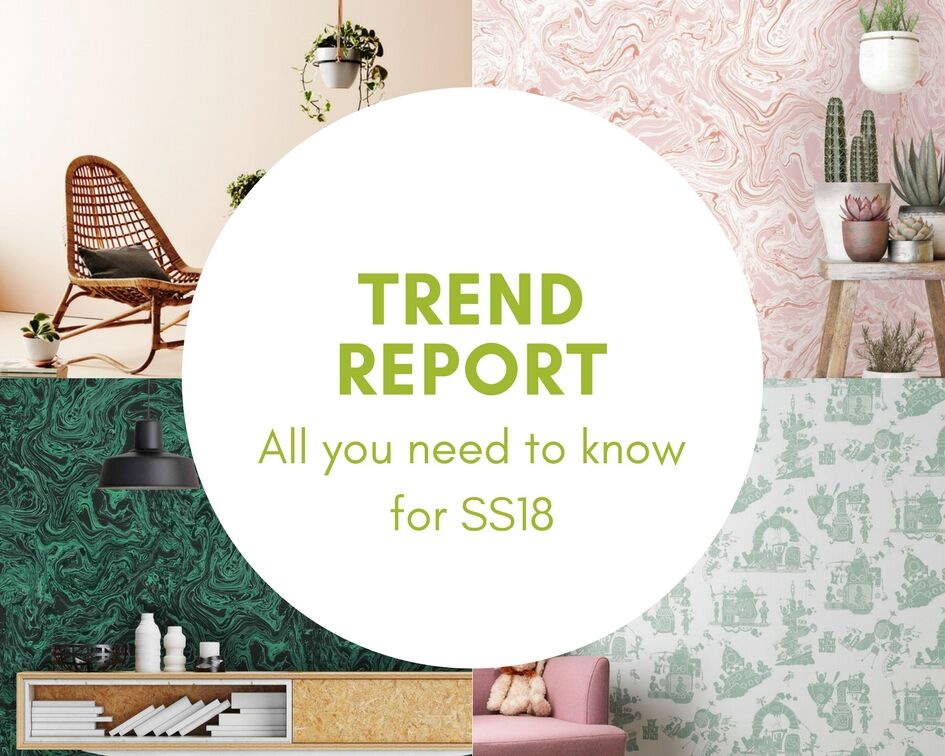 This post is also available in: German
Christmas is almost upon us (how did that happen!?). And 2017 is nearly over. Time to prepare ourselves for a new and exciting season of fresh trends. Here's our latest trend report, containing all you need to know for the SS18 season.
Millennial Pink
Millennial Pink takes inspiration from the Pantone colour, Pink Dogwood. Technically speaking, it's pink with the blue taken out of it. It's a shade of pink that avoids being too girly – you're as likely to see it on guys as on girls – and packs a real contemporary punch. If you're in need of Millennial Pink interior inspiration, look no further than the Gallery room at sketch, featured in an unending procession of Instagram posts.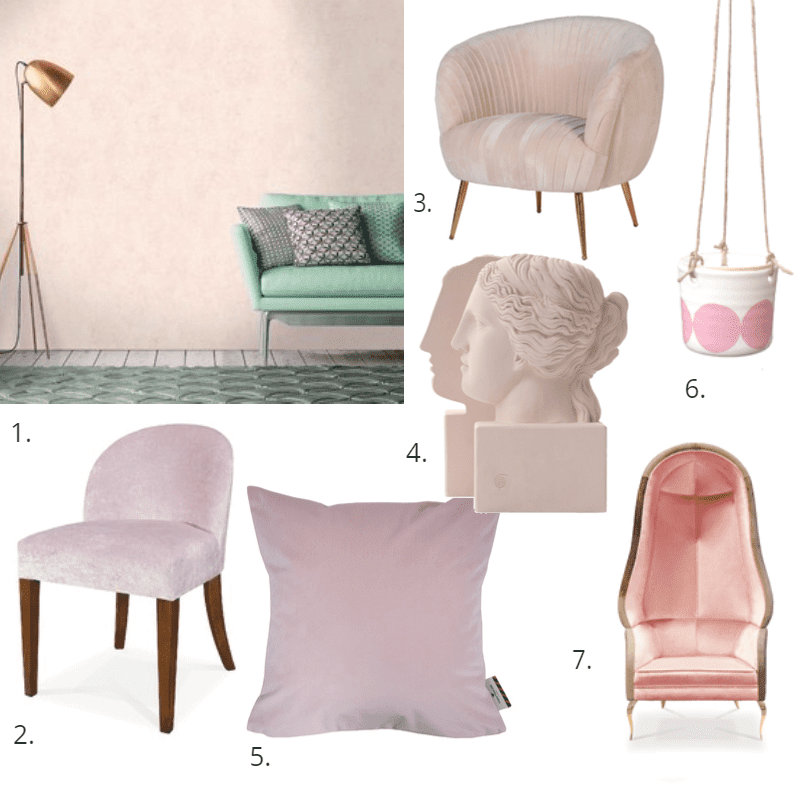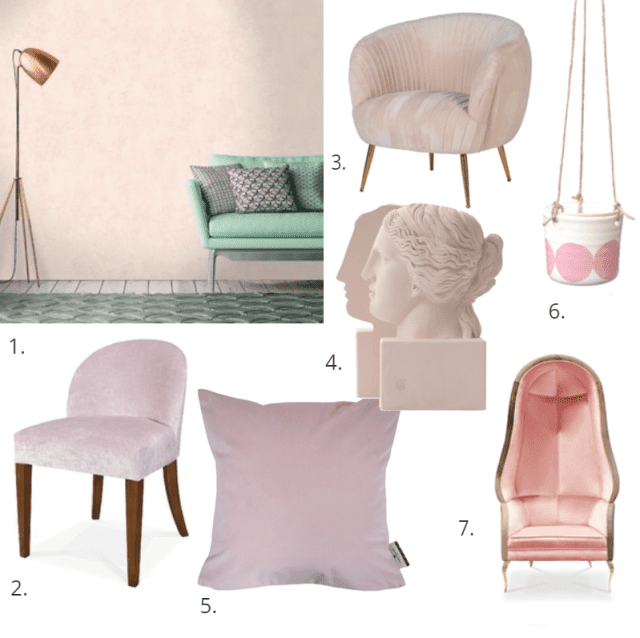 1. Woodship and Magnolia 2. Oficina Inglesa 3. The French Bedroom Company 4. Audenza 5. Tom Tailor 6. Nordic Kind 7.Covet Lounge
Ultra Violet
Pantone announced their colour of the year for 2018 "ultra violet" a vivid purple.
"A dramatically provocative and thoughtful purple shade, PANTONE 18-3838 Ultra Violet communicates originality, ingenuity, and visionary thinking that points us toward the future."
"The Pantone Color of the Year has come to mean so much more than 'what's trending' in the world of design; it's truly a reflection of what's needed in our world today." – Laurie Pressman, Vice President of the Pantone Color Institute.
Source: https://www.pantone.com/color-of-the-year-2018
This rich hue is inspired by galaxies and exploration. In the home we will see it in rich velvet through the winter and then more vibrant accessories and floral prints going in to the summer. It also compliments bright pinks and the jungle greens of recent years.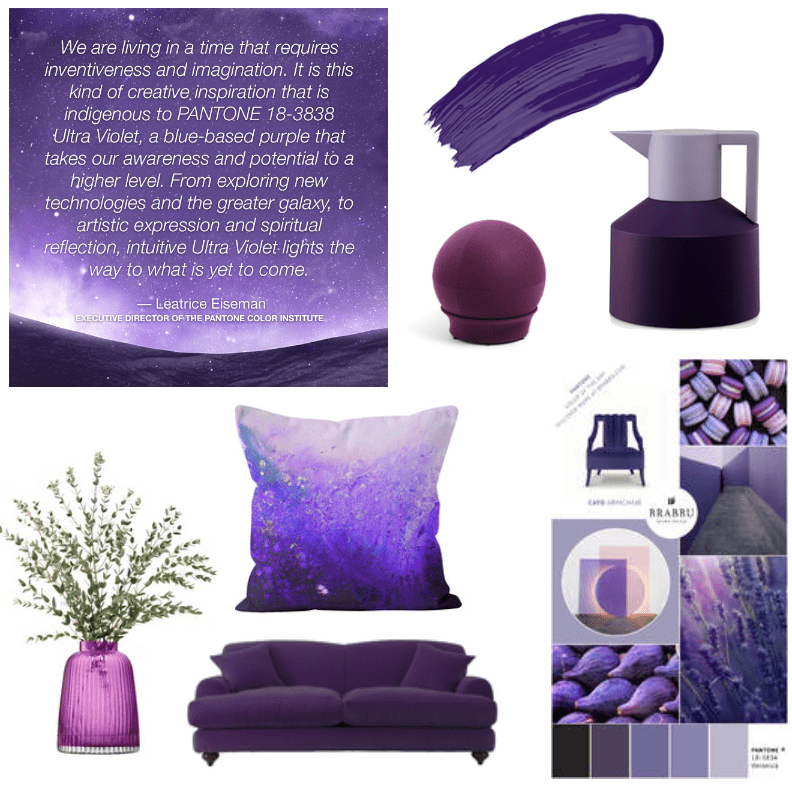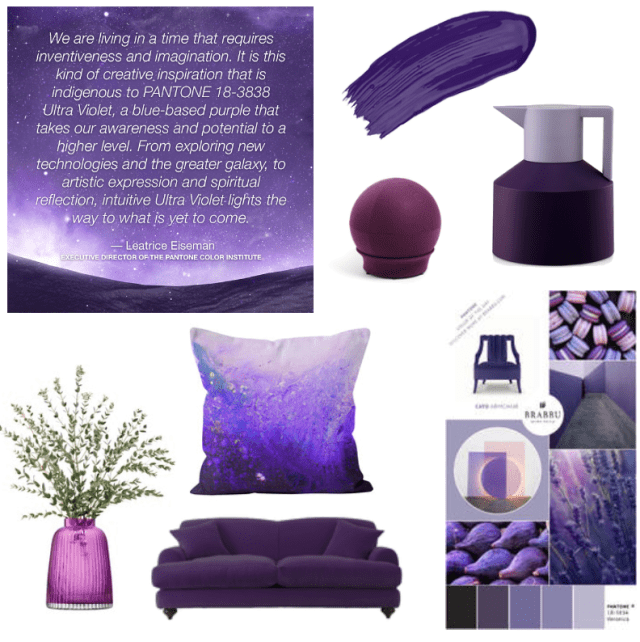 Maximalism
Forget clean lines and muted colour palettes. Refined minimalism has had its day and exuberant maximalism is about to take the design world by force. Think artfully arranged clutter, vibrant colours and wallpaper so patterned it'll make your eyes go funny! Maximalism is all about great textures, mismatched furniture and knowing that there's always space in any design for that little bit extra.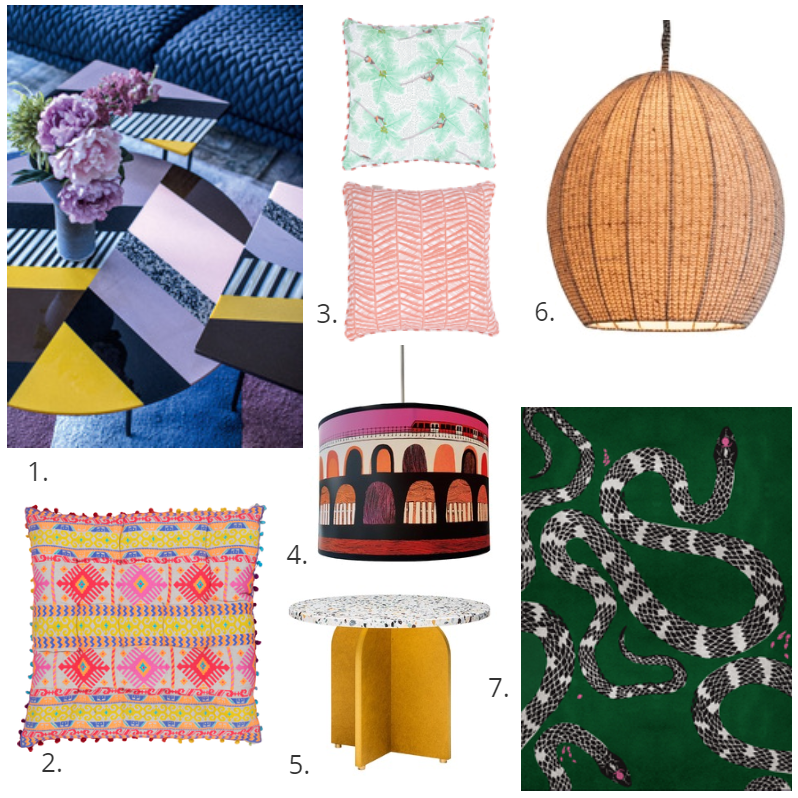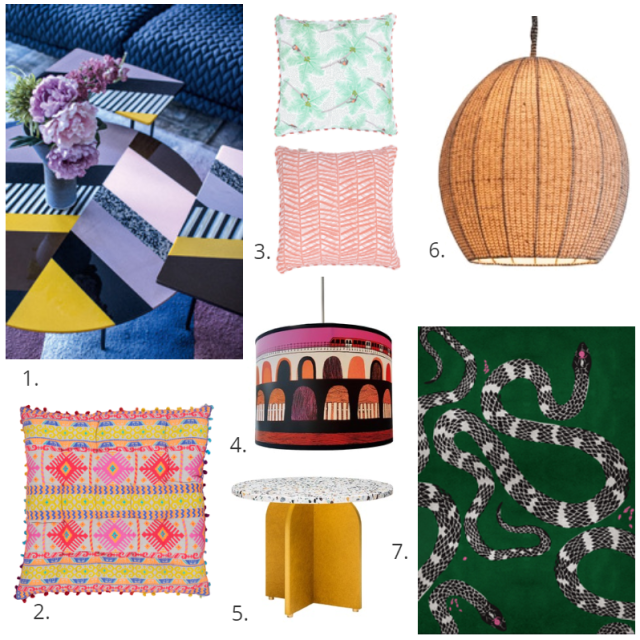 1. Chaplins Furniture 2. Ian Snow 3. Postcards Home 4. Lush Designs 5. Crowdyhouse 6. PIB 7. Covet Lounge
Marrs Green
Earlier this year, Marrs Green was voted the "world's favourite colour" – quite an accolade, I'm sure you'll agree! Millennial Pink may attract the younger generations but this is a colour that has universal appeal. It's deep green with a hint of blue – a beautiful teal inspired by the natural landscapes of Scotland – and totally calming. This makes it a perfect, powerful but understated option for interiors.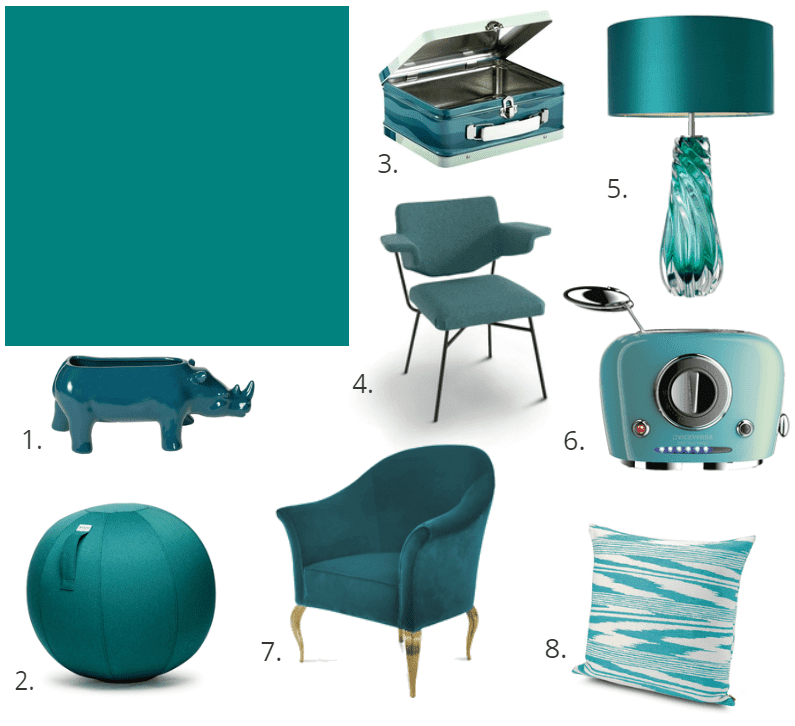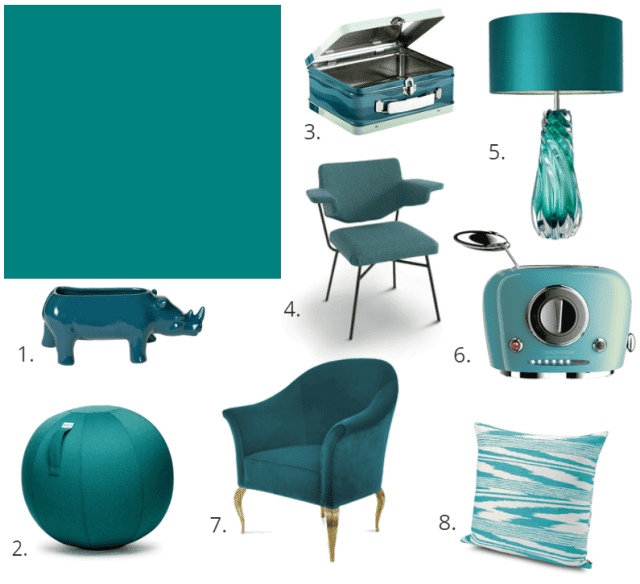 1. AUDENZA 2. KSL LIVING 3. TakaTomo.de 4. arflex 5. Sweetpea & Willow 6. Viceversa 7. Koket 8. MissoniHome
Llamas
Once upon a time (think earlier this year) unicorns were the designer's animal of choice. You didn't have to travel far to find a proudly emblazoned unicorn motif. But, in SS18, unicorns will move aside in favour of another member of the animal world – the South American llama. Ceramics, fabrics, children's attire and everything in between is set to become a little bit fluffier and cuddlier.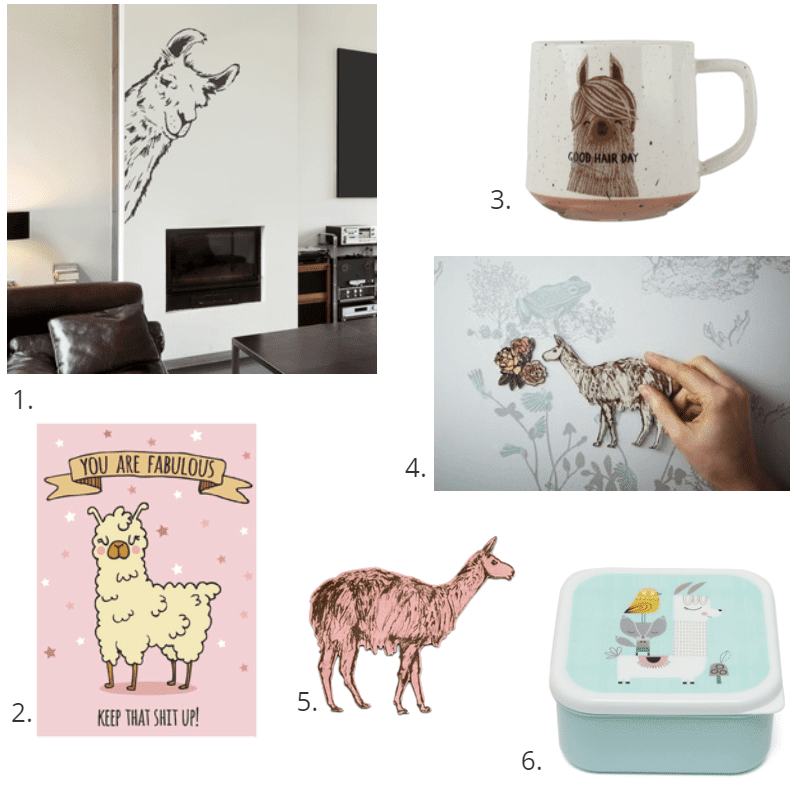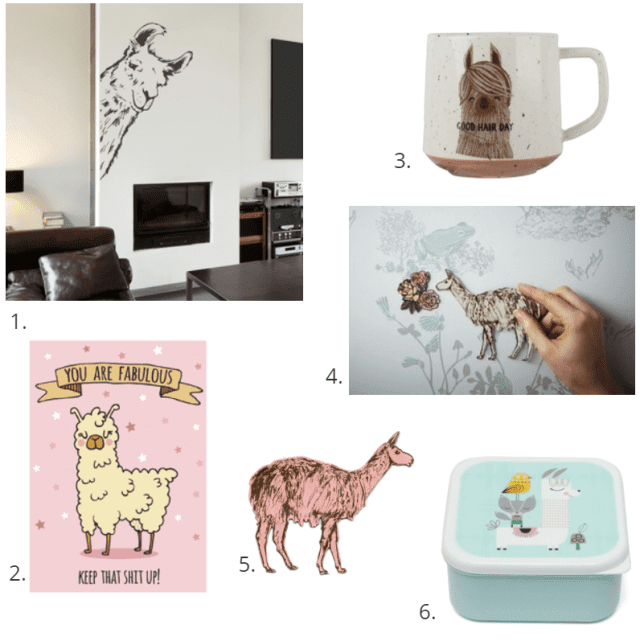 1. Oakdene Designs 2. Etsy 3. Creative Tops 4. Sian Zeng 5. Etsy 6. TakaTomo.de
Dark Charcoal
In another turn away from minimalism, we're opting for darker, cosier and much more dramatic colour palettes. The growing popularity of Dark Charcoal – an almost-black grey – is a case in point. Smaller rooms may benefit from a feature wall in Dark Charcoal whilst warm lighting and rich textures really bring a dark colour scheme together.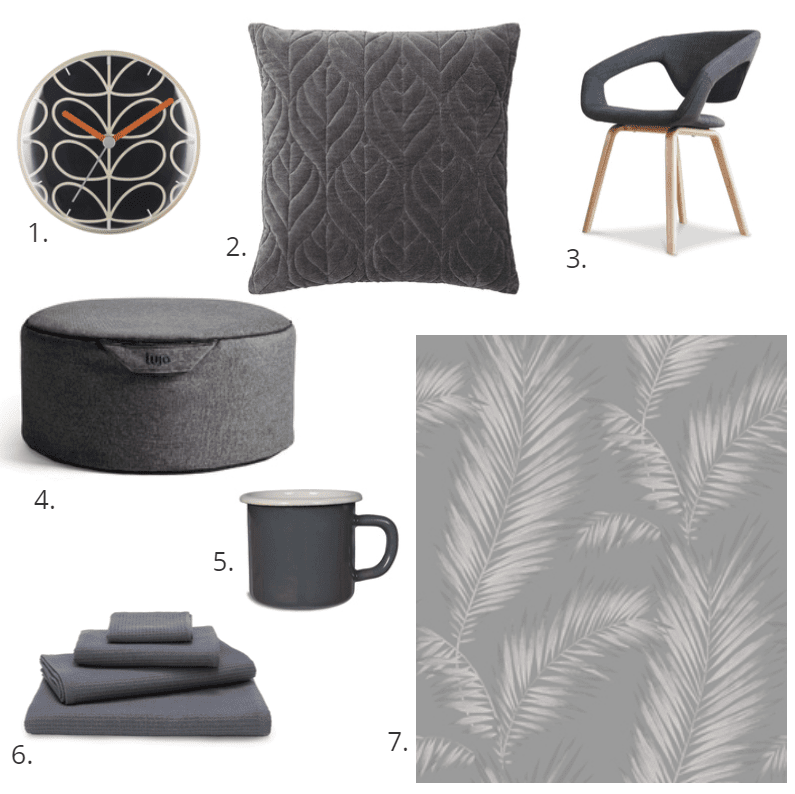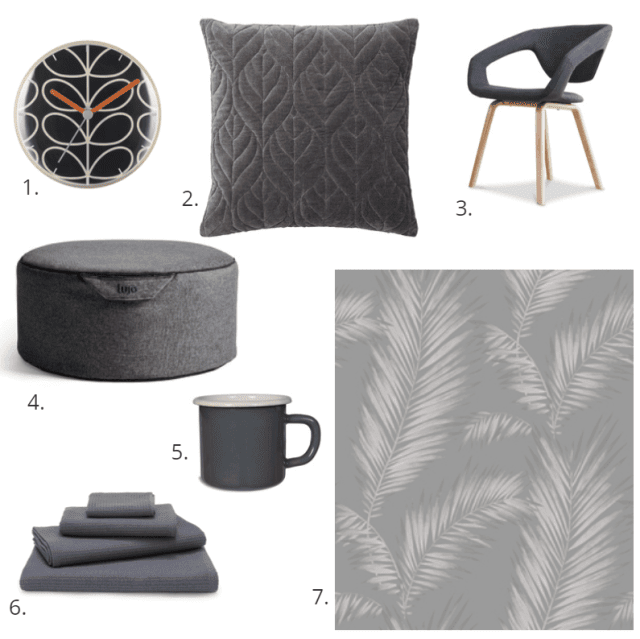 1. Cotswold Trading 2. Sweetpea & Willow 3. PIB 4. Lujo 5. Garden Trading 6. Urbanara 7. ARTHOUSE
Electric Jungle
The Electric Jungle trend takes the shapes and objects of the natural world – we're talking tropical leaves, animal print and the odd chameleon – and makes them, well, unnatural. They're spliced from their usual context, recoloured in a neon palette and made to feel super edgy. This means incredible patterns, bold colours and lots of neon lighting.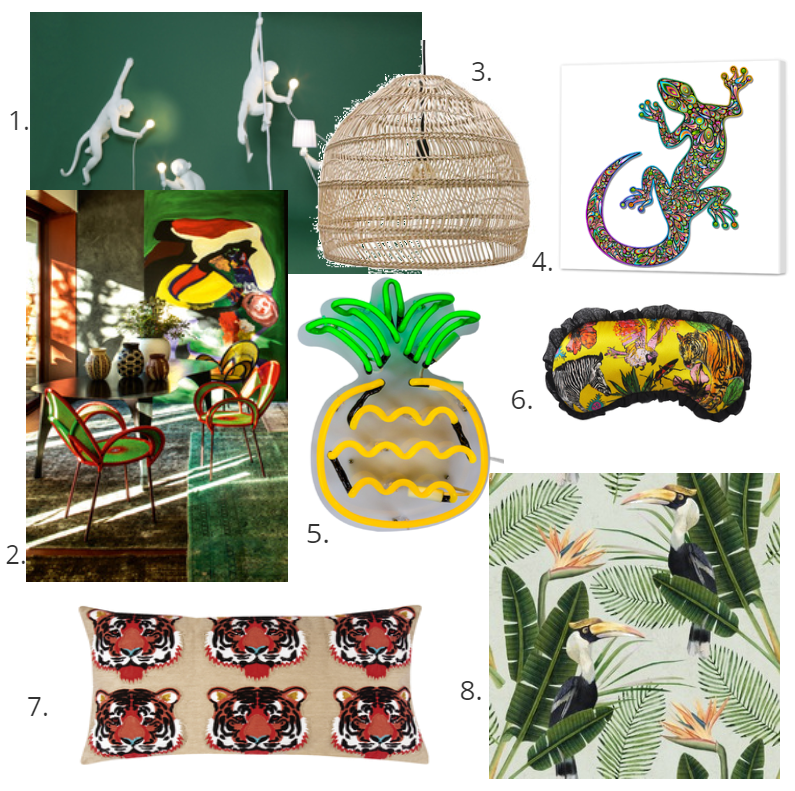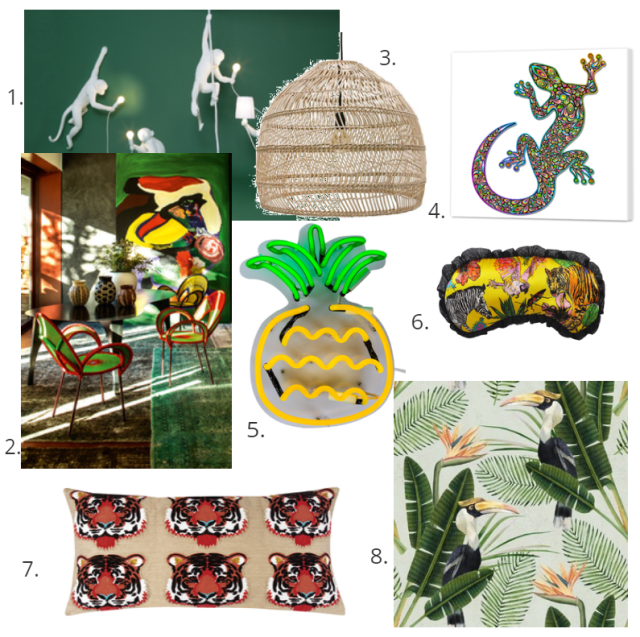 1. April and the Bear 2. Chaplins Furniture 3. Nedgis 4. 5. Alexander & Pearl 6. JESSICA RUSSELL FLINT 7. einrichten-design.de 8. MIND THE GAP
Neutral Metallics
You may feel that metallics have become a little ubiquitous across the design scene. But they're set to take a more grown-up turn in the season to come. Muted metallics are being touted as the "new neutral" and will form an eye-catching but classic backdrop to many an interior design. From kitchen cabinets with a metallic sheen to ever-so-subtly gilded wallpaper, neutral metallics suggest seriously luxe living.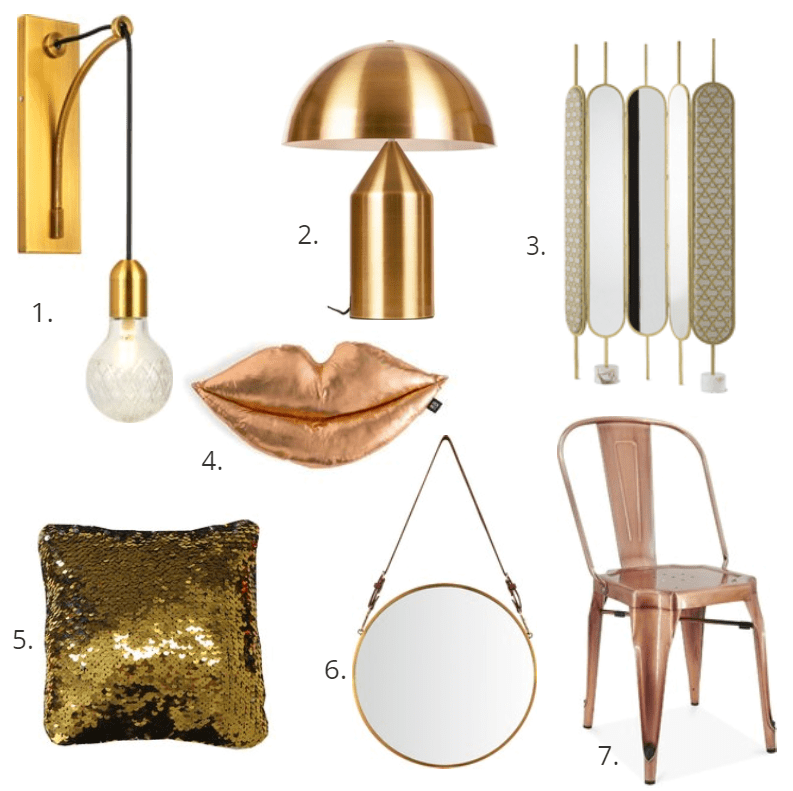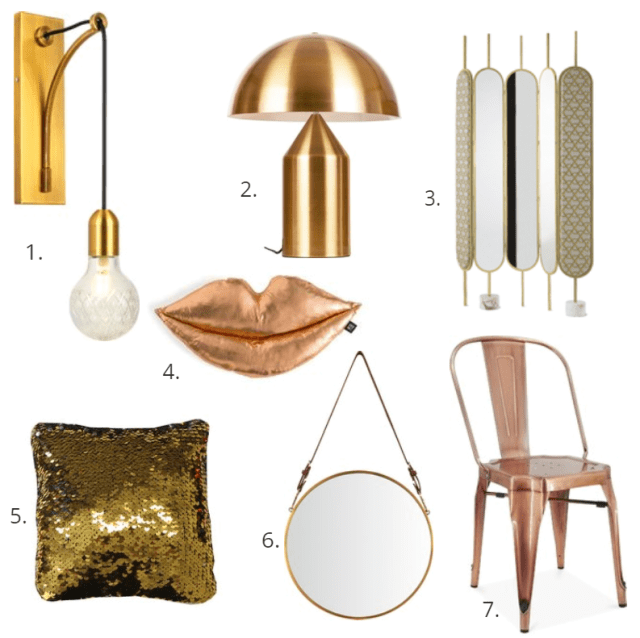 1. Cult Furniture 2. Cult Furniture 3. Chaplins Furniture 4. iDecorate 5. PASX 6. Cult Furniture 7. Cult Furniture