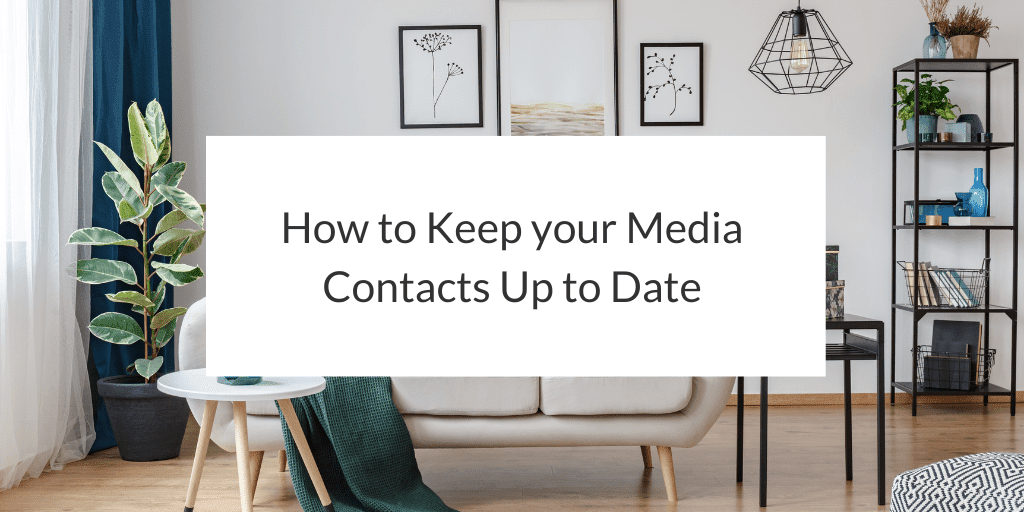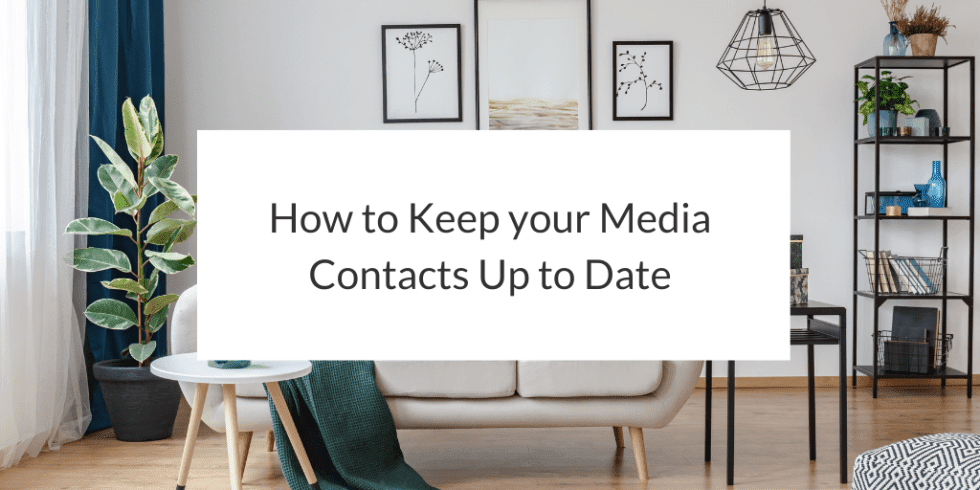 Your media contact list is your PR bible. It's unbelievably important if you're going to get the right media coverage in the right publications at just the right time.
The best media contact lists contain info on journalists, bloggers, publications and editors across a range of media outlets, all relevant to your brand and your business. But they're only useful if they're regularly updated.
Maintaining your media contacts database
If your media contacts list is a little behind the times, here are a few tips for getting it up-to-date:

Use an Easy to Edit List
It's important that your list of media contacts is easy to update. Use a spreadsheet or online database (like Press Loft!). This makes it easy to shift contacts from one company to another. And to update communications and contact preferences as they happen.
Train the Team
If you're working within a team, make sure everyone knows how and when to update the list. That way essential fields are always completed and things stay organised. You don't want to spend hours splitting journalists into different colour-coordinated categories just for a colleague to start inputting contacts in their own unique way.

Include the Right Information on Journalists
Every media contact list should contain a few essential pieces of information. The name of a journalist, the publication (or publications) they write for and their contact details are all fairly basic. But you can make pitching that bit easier by including other useful info too.
Keep track of the last contact you had with a particular journalist. This makes it easier to follow up on pitches and time new pitches well. Also, log how this journalist prefers to be contacted. If calling them up really gets on their nerves, you need to make a note of it pronto!

Keep Up With Media News
When you keep up to date with media news, you can update your media list as changes happen. (1) Media newsletters and publications are the perfect places to learn about new media outlets, publications that are ceasing and those that are switching to a purely digital format.
When an editor leaves or moves to a big publication, it's likely to make industry news. But lesser-known journalists are unlikely to get a mention. Follow media contacts on social platforms like LinkedIn and Twitter for their most up to date employment info.

Use Google & Linkedin
Google can be a great tool for getting the latest contact details for your favourite journalists. Type their name into the search bar then filter by time frame to see their most recent articles. You then get to see who they're currently working with.
Remember your Target Market
Your media list should have been created with your target market in mind. If you diversify your products or shift your brand identity, you need to check that your media contacts are still relevant to your target market. Whenever your company undergoes a change in direction, delete any unnecessary media contacts and find some new ones too.

Keeping your media contacts up to date can take a little time. But it pays in the long run. When you come up with a stellar PR idea and time is of the essence, you'll know how and where to find media contacts able to spread the word.
Press Loft

Press Loft www.pressloft.com is a PR Platform with a global network of 19,000 journalists, bloggers and influencers. Press Loft connects this network of journalists with 1000+ clients including leading brands like MADE.com, Habitat, Etsy, B&Q, Dunelm, Poundland and Dulux.

Press Loft streamlines the workloads of PR teams, both in-house and agency, and increases press coverage for its network. The platform generates 10,000 pieces of product coverage a month in shopping pages and Get the Look titles such as The Times, The Independent, Architectural Digest, Livingetc, Metro, House Beautiful and top titles in 99 countries around the world.