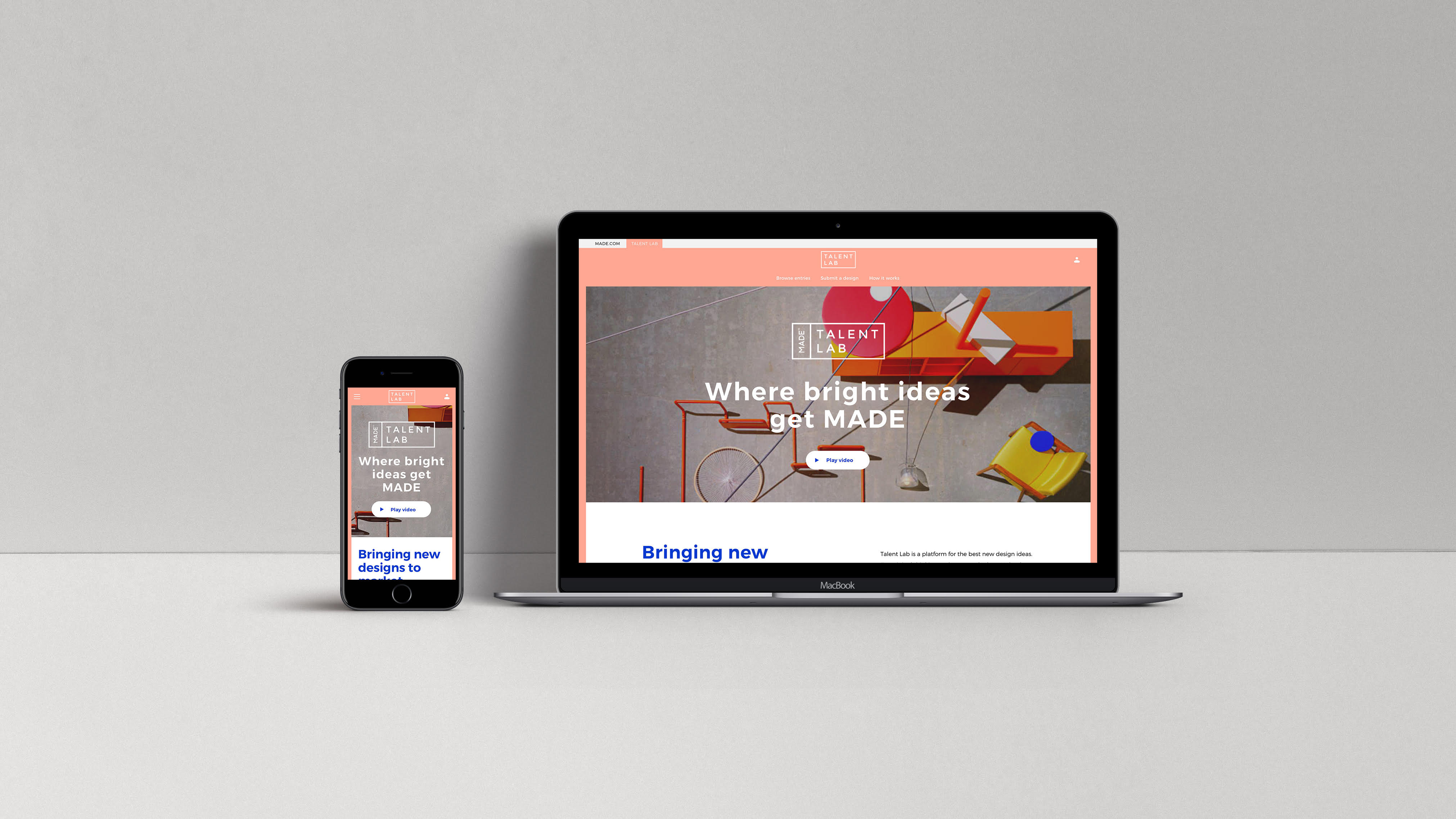 TalentLAB will launch more than 200 designers every year

September 20th, 2017 – MADE.COM today announced the launch of TalentLAB, an innovative new crowdsourcing and crowdfunding platform that will offer customers access to an unrivalled boutique of new and unique designs.

Designers can upload their ideas directly to the TalentLAB platform for the chance to be shortlisted by MADE.COM. The design-savvy MADE.COM customer community will then have the chance to pledge a small, refundable deposit (£5-£30) to register their interest in seeing that product being made. MADE will commit to putting the designs with the most pledges into production and releasing them on the website.

For designers, this is a unique chance to gain access to MADE's vast network of producers across the globe, the Europe-wide catalogue of loyal, engaged customers and to the technology which enables distribution to MADE's eight commercial markets.

For the first time, customers will have a real chance to have their say in what goes into production and buy new design from previously unseen designers. Those who pledge will get privileged pricing of up to 30% off the final sale price via an exclusive window to buy the designs before they are officially launched on MADE.COM.

Speaking at the launch event at the Victoria and Albert Museum, Ruth Wassermann, Design Director, MADE.COM, commented: "We know that there are many adventurous, innovative ideas in the world that never get brought to life. TalentLAB will help shine a spotlight on creativity, helping designers get a foothold in the industry and helping customers get their hands on new bold designs. And here at MADE.COM, we will get a read on which pieces our customers love, especially the ones that are daring and different."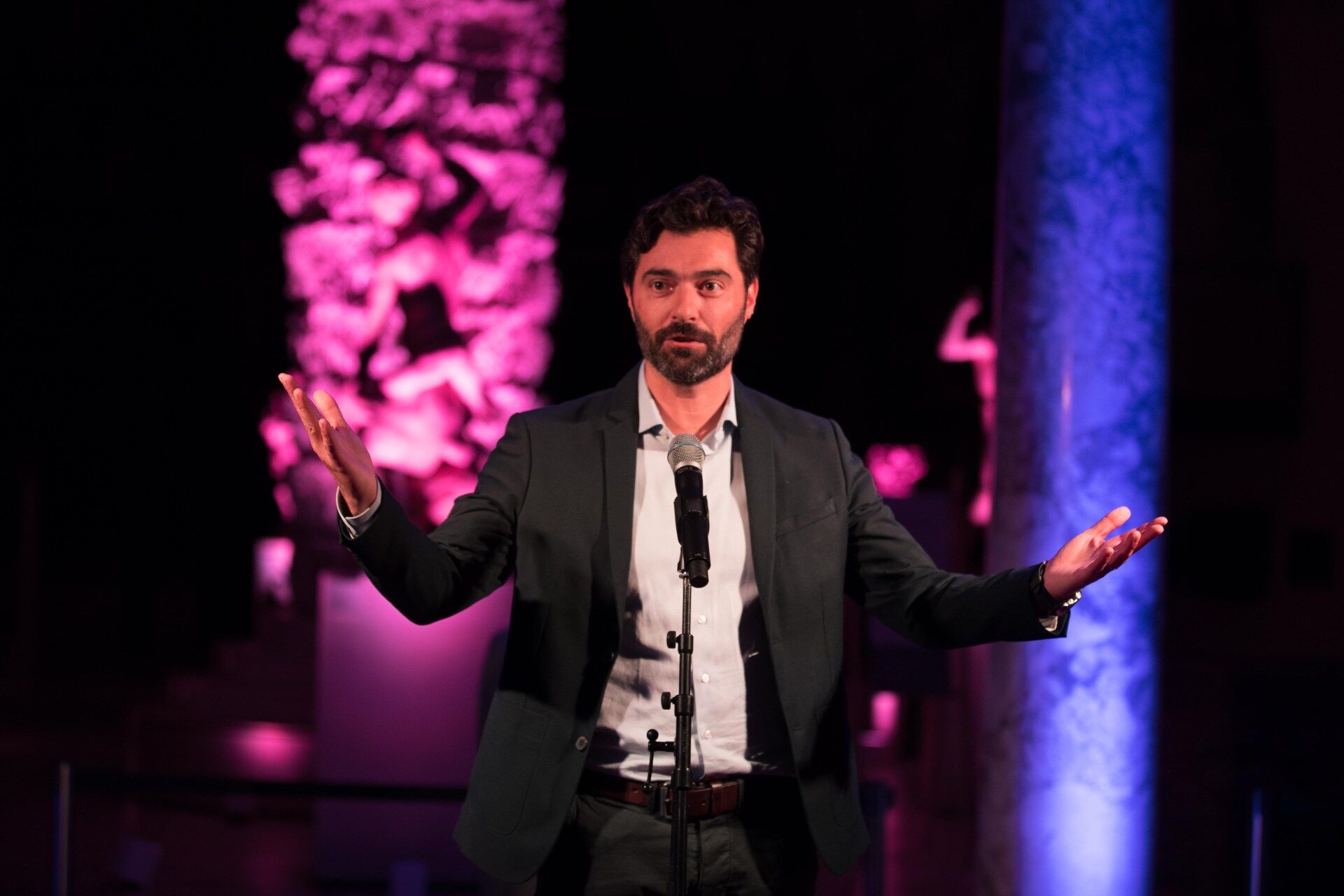 TalentLAB will deliver a brand new curated collection to shop from every two months with up to 200 designers having their ideas turned into reality every year. The designs discovered through TalentLAB will make up to 10% of all new products launched on MADE.COM.
TalentLAB is an evolution of the Emerging Talent Award, first launched in 2013, giving designers from around the world the opportunity to gain visibility and be rated by MADE.COM's network of influencers and customers. The success of the awards, attracting thousands of entries and tens of thousands of votes showed that there is a huge pool of design talent but the format only allowed one winner. TalentLAB will mean that many of the other outstanding designs submitted each year can now be created and made available to MADE.COM customers.
Philippe Chainieux, CEO, MADE.COM, added: "MADE changed the furniture retail industry by creating a new proposition for customers seven years ago, now we expect TalentLAB to change the landscape again. We hope TalentLAB will become the number one destination for designers; the only place where designs can be brought to life, produced, promoted and distributed to the largest customer base in Europe. More so than ever before, our customers will have access to the most unique designs from across the world."
This year's Emerging Talent Award winner was also announced at the event, with HIRAKI by Charlotte Petitpierre winning from a shortlist of six designs chosen by a panel including MADE's Design Director, Ruth Wasserman and Christopher Wilk, Keeper of Furniture, Textiles and Fashion at the Victoria and Albert Museum.
The winning design is a table lamp with an adjustable ring that gives the impression of a small moon erected on two arms. Supported by a metal structure, its adjustable ring and its sensory system, allows to adjust the luminosity to suit your mood. The flat LED bulb allows a soft light from the center to extend towards the edges of the shade.
For further information, please contact: